Aaren Naturals Three-hand Wood Veneer Strap Limited Edition Watch
Product Details
Strap Material:
Cotton Backing, Nubuck Lining, Wood Veneer Upper
Case Material:
At Least 50% Recycled Stainless Steel
Interchangeable Compatibility:
20 mm
Closure:
Single Prong Strap Buckle
Strap Inner Circumference:
200 +/- 5 mm
View More
We're going pro-planet. Learn how we're making the world a better place for future generations.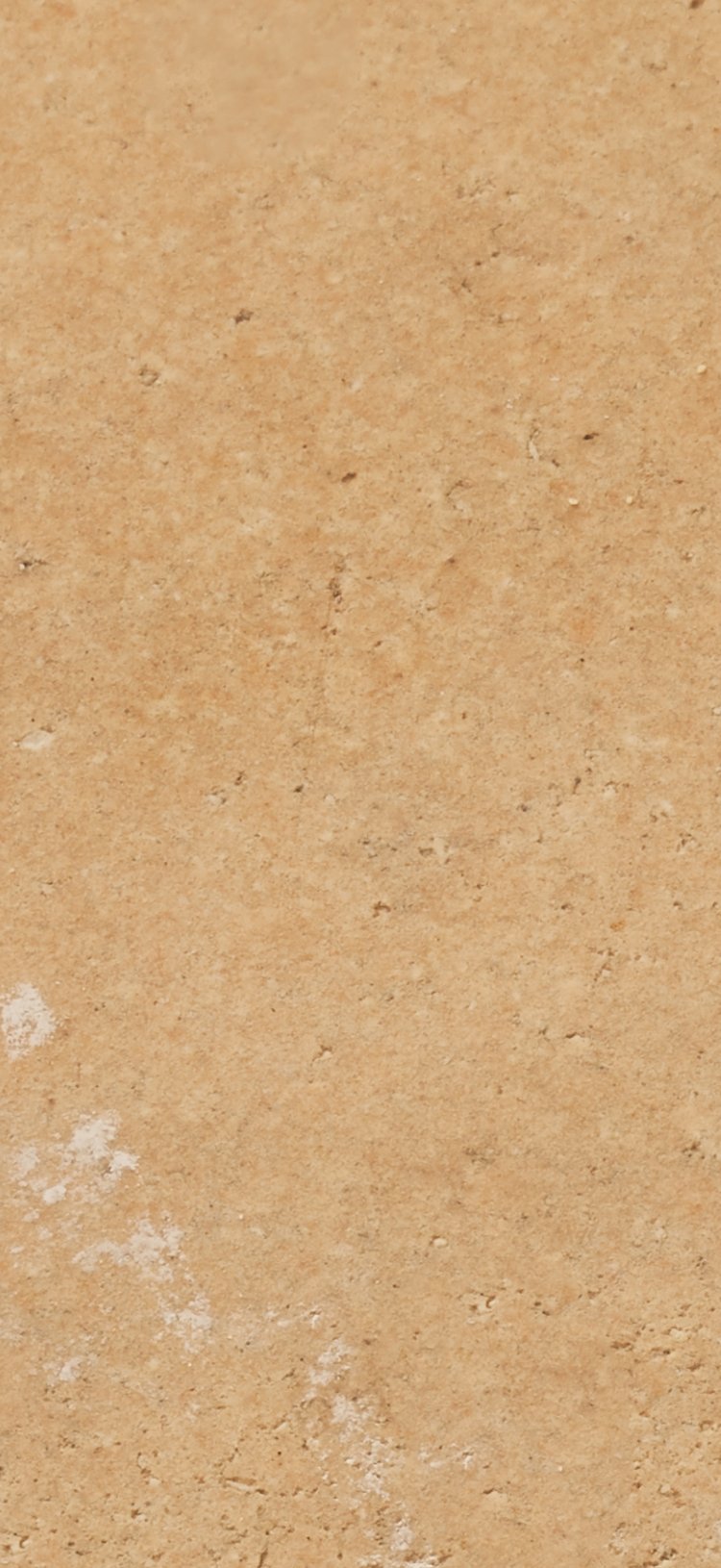 SUSTAINABLY SOURCED
strap & dial
At least 50% RECYCLED
stainless steel
LASER-ETCHED strap
for easy wearing
LOOK FOR THE LEAF
Discover even more planet-friendly styles labelled with the leaf icon. The Skagen design team is working with like-minded partners to increase our social responsibility and environmentally sustainable styles. Check back frequently to see new additions to this growing collection.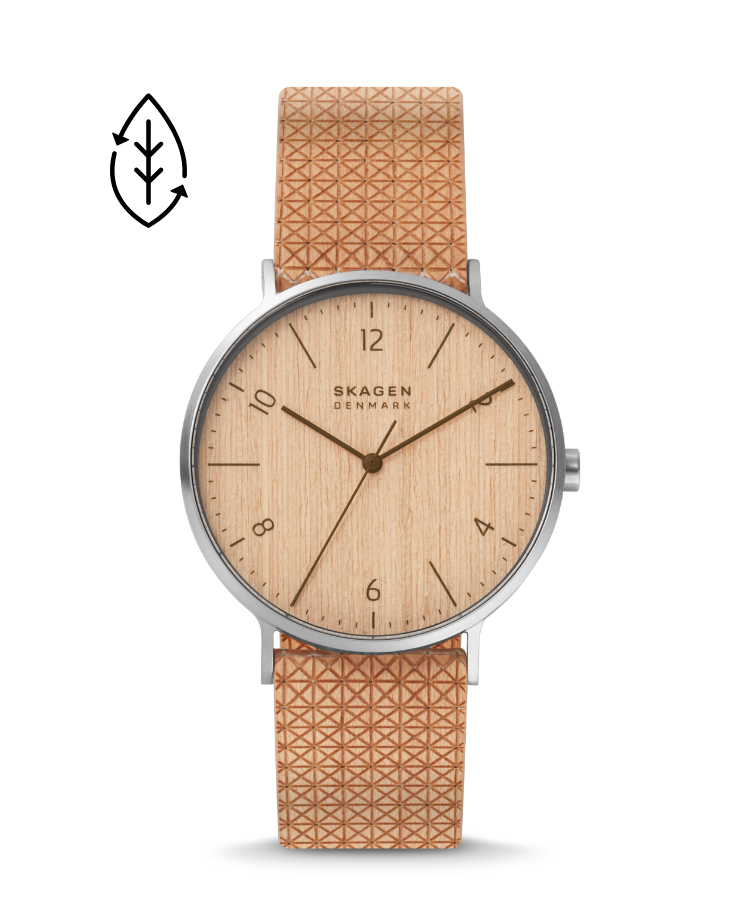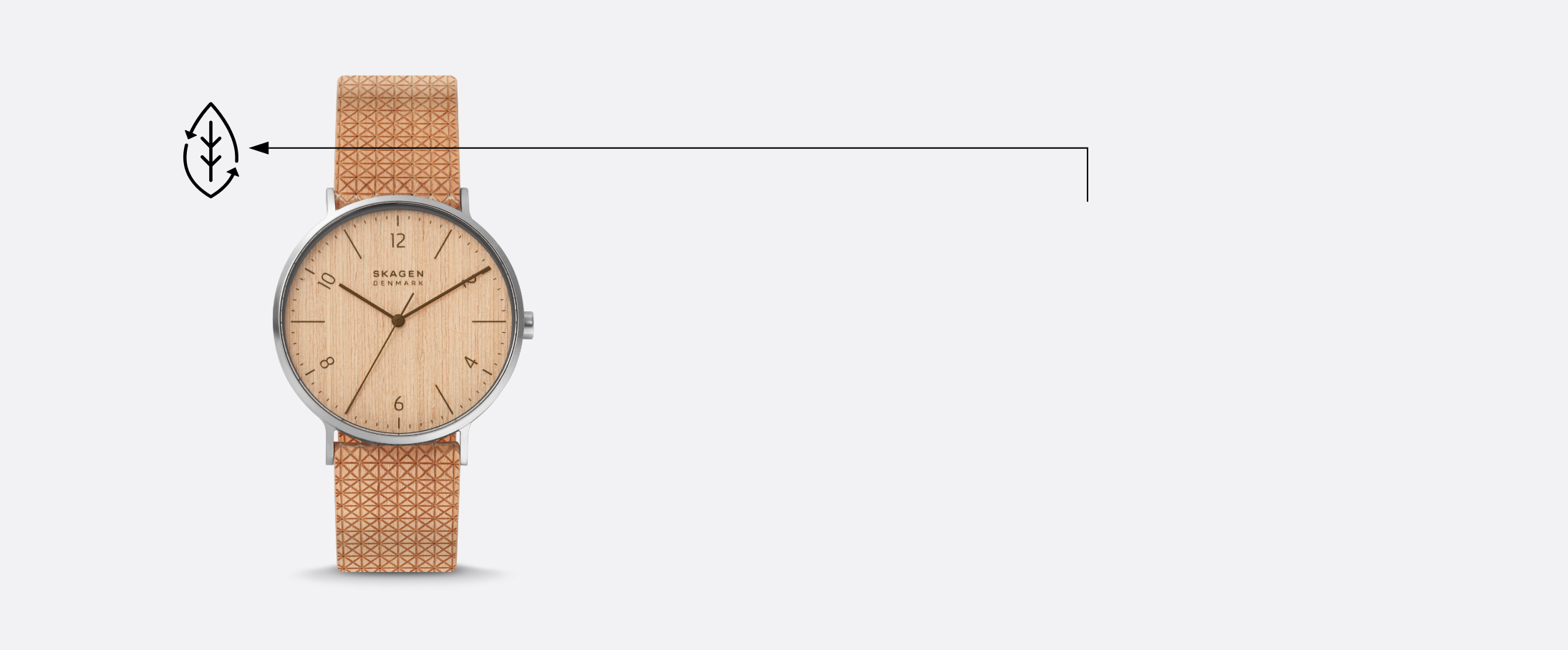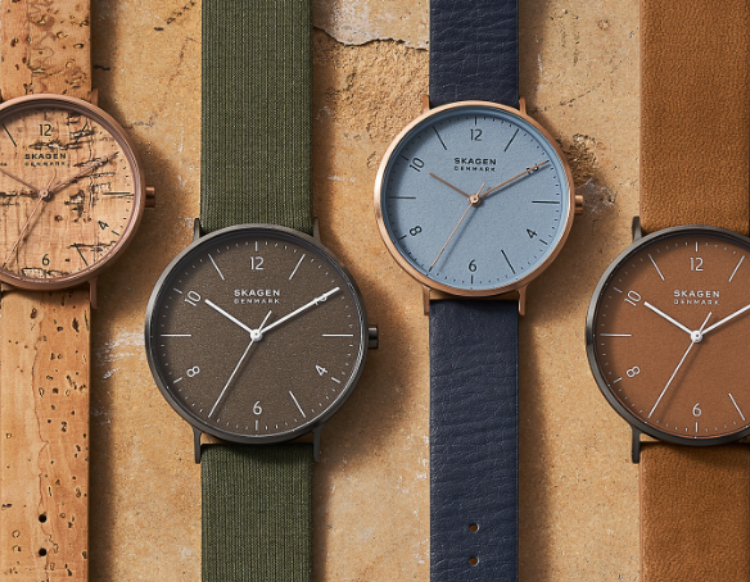 PLANET-FORWARD PACKAGING
We're on a journey to become more environmentally sustainable. The paper on Skagen's new core packaging is FSC certified. Help us help the planet: check to see if your local recycling facilities can handle paper that has already been recycled to ensure it's accepted.