A VIVID IMAGINATION
A pop of color—one of our favorite ways to capture a mood or feeling. We're adding brightness to National Color Day with our newest collaboration with the iconic Hoptimist. Bring vibrancy and happiness into your life with this limited-edition watch.
DID YOU KNOW?
In the late 1960s, Danish designer Hans Gustav Ehrenreich created a Happy Movement in Europe with springy Hoptimist figurines and the Hoptimist Promise to "make every day a little more joyful?" Now you do!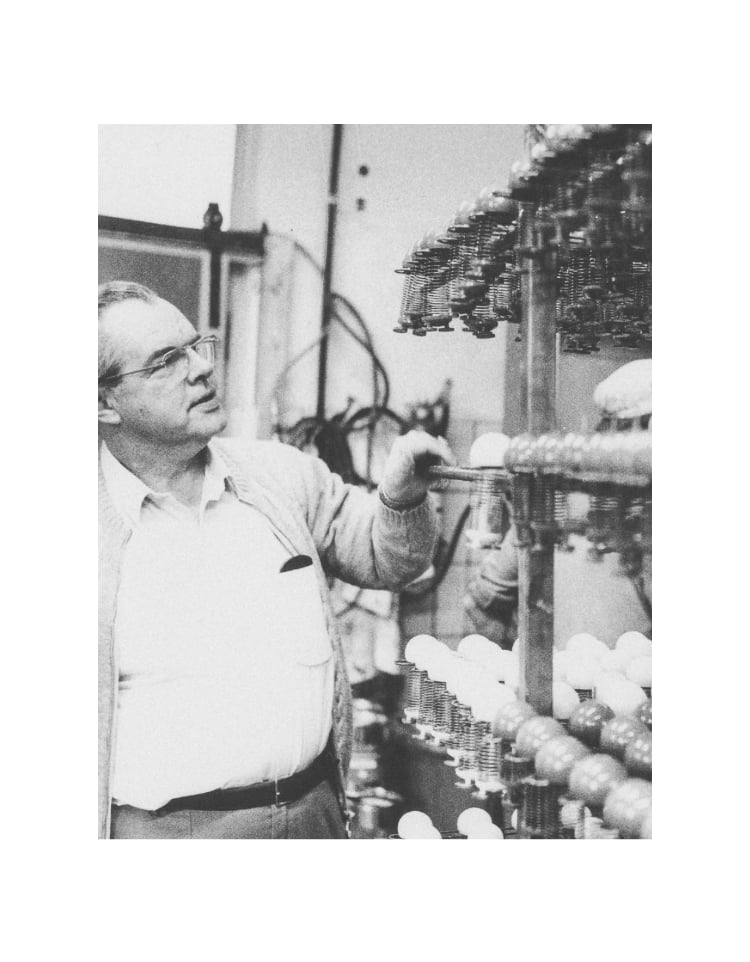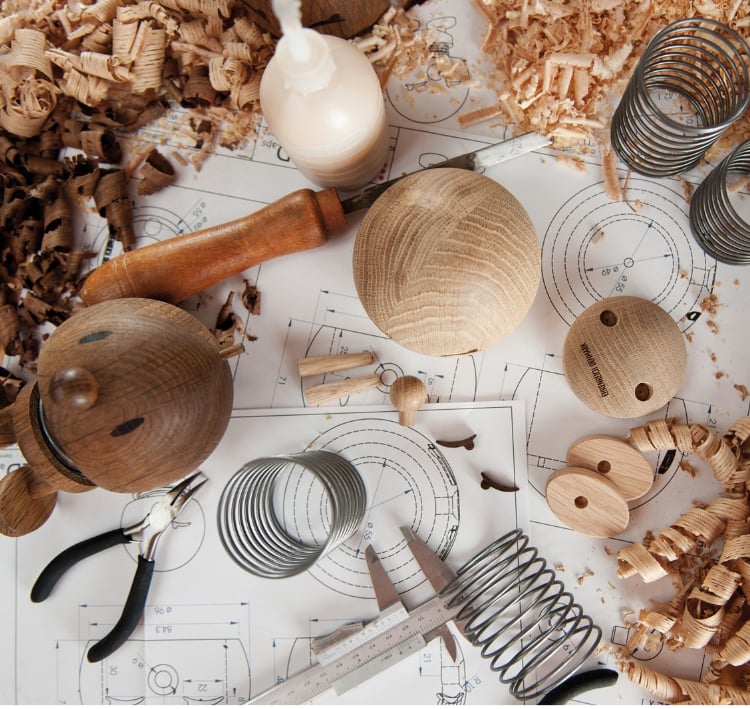 Archived images of Ehrenreich in his Danish studio crafting
the Hopstimist to make the world a happy, colorful place.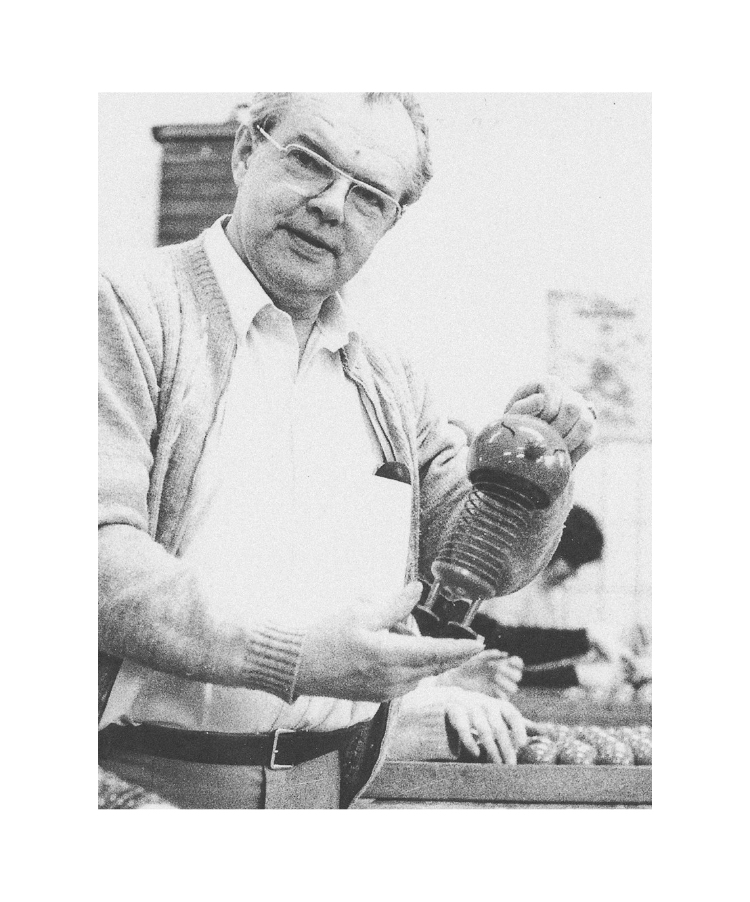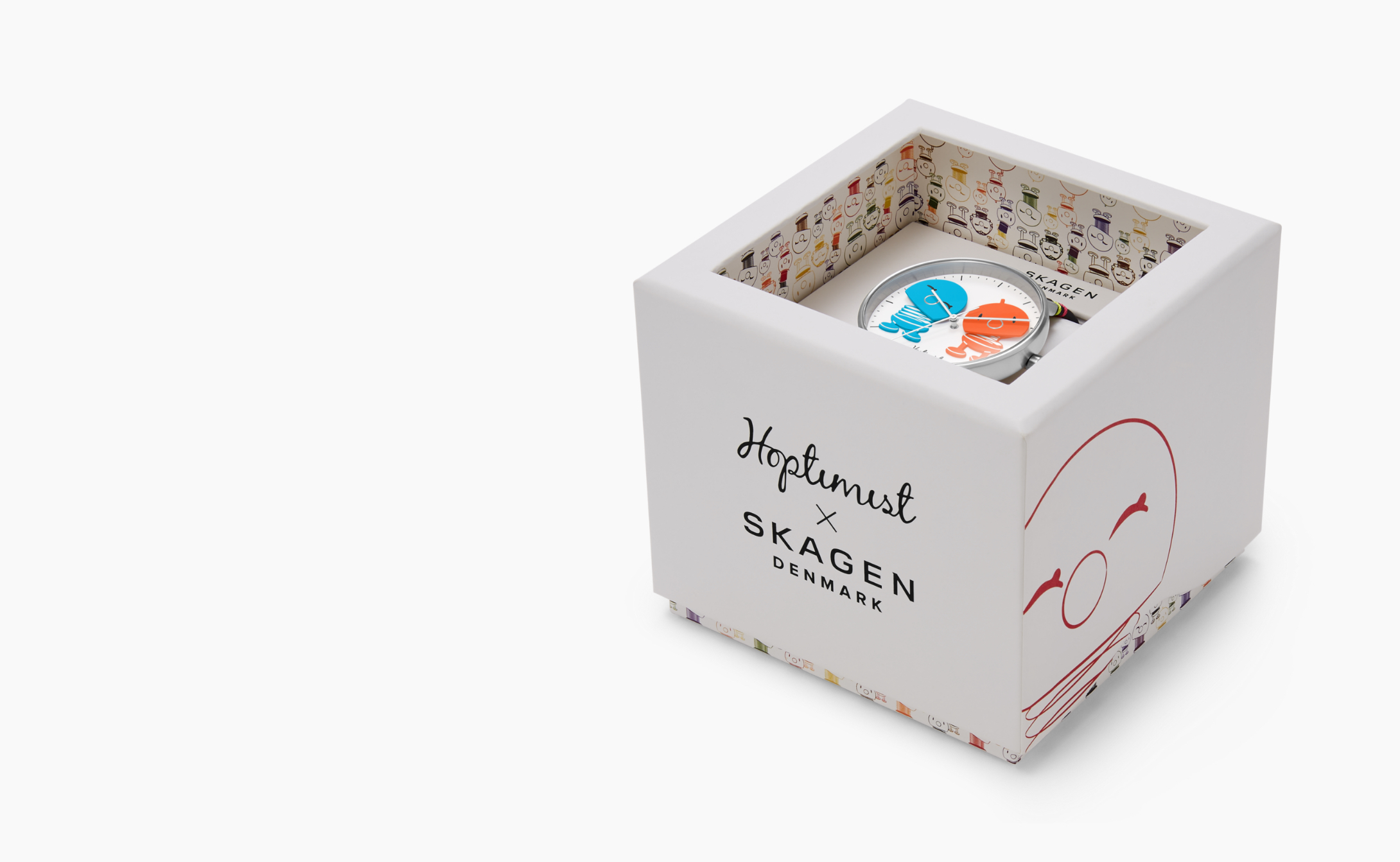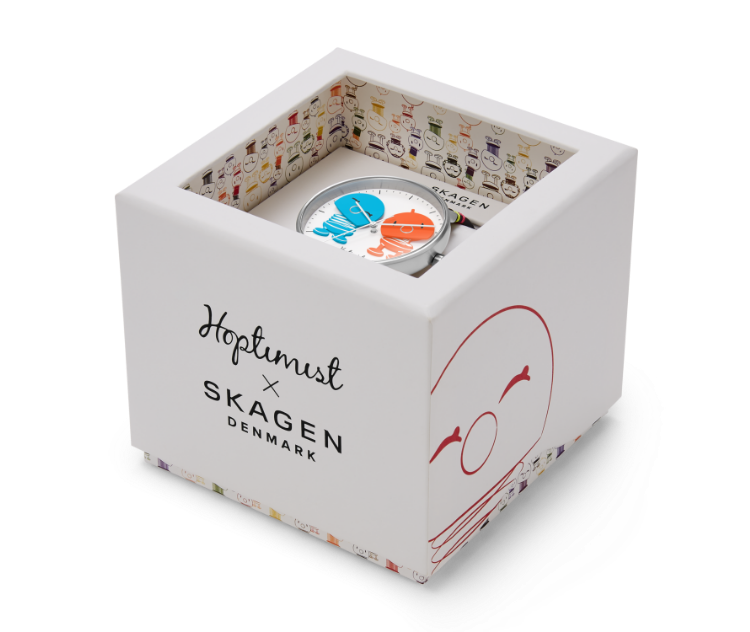 SPECIAL DELIVERY
Each Hoptimist x Skagen watch arrives in cheerful packaging that is a collectible by itself.
HOPTIMIST x SKAGEN
Three of our favorite Danish collectibles from the Hoptimist in our Hygge Shoppe.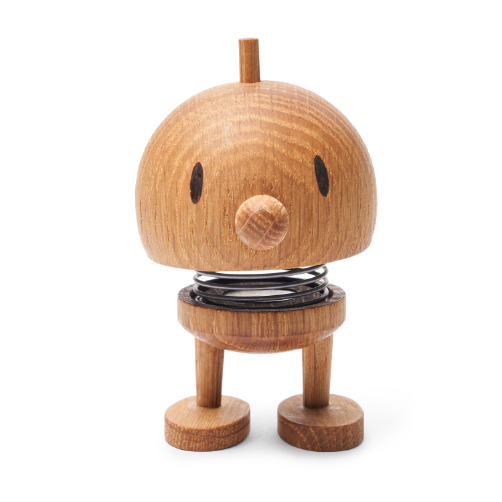 SMALL BUMBLE, OAK
H: 7 cm, W: 5 cm
$48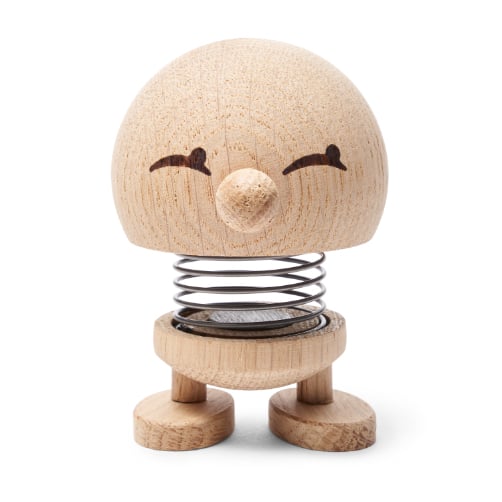 SMALL BIMBLE, SMOKED OAK
H: 6.5 cm, W: 5 cm
$60