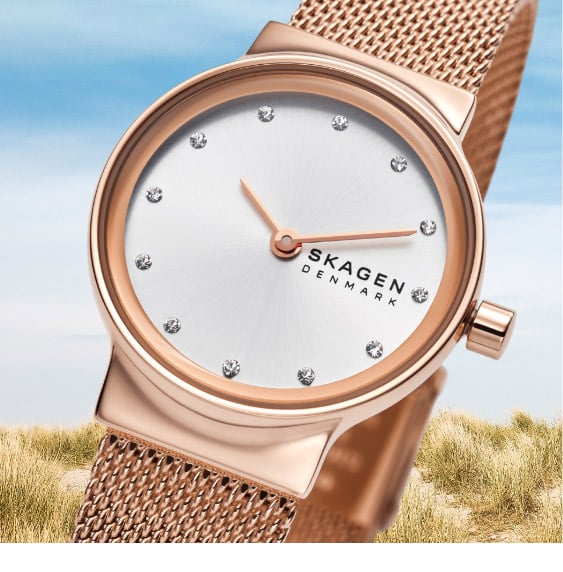 ICONIC IN
EVERY WAY
Simple, purposeful, versatile design—hallmarks of our Danish aesthetic. These time-defying icons are reissued and revitalized seasonally and are as popular today as when launched over a decade ago.
Freja
A look that's mastering the art of timelessness.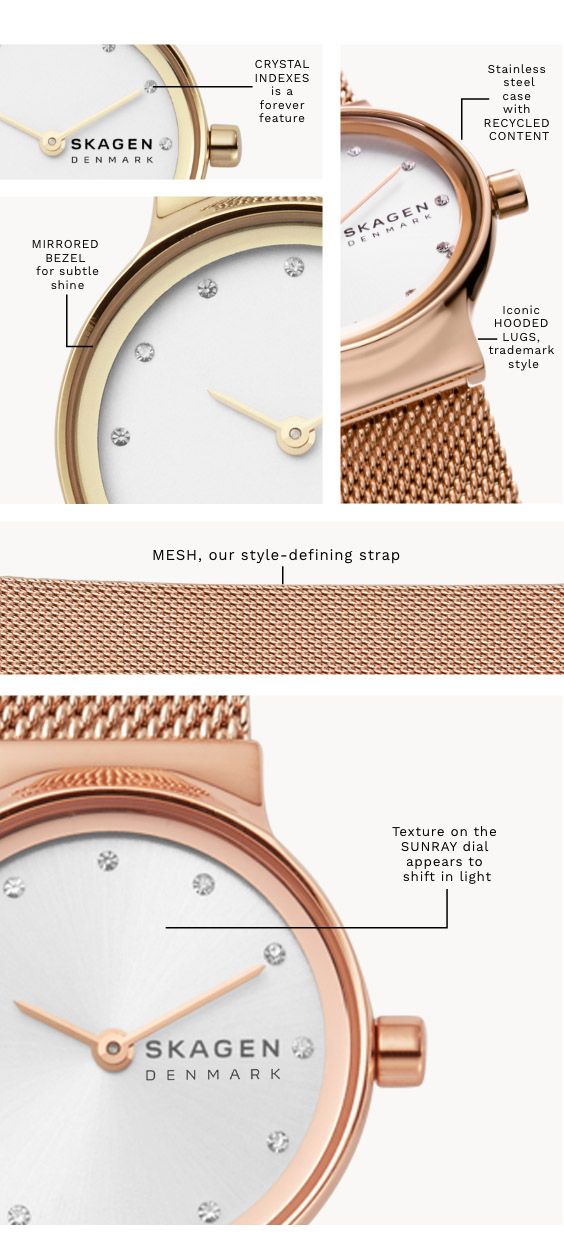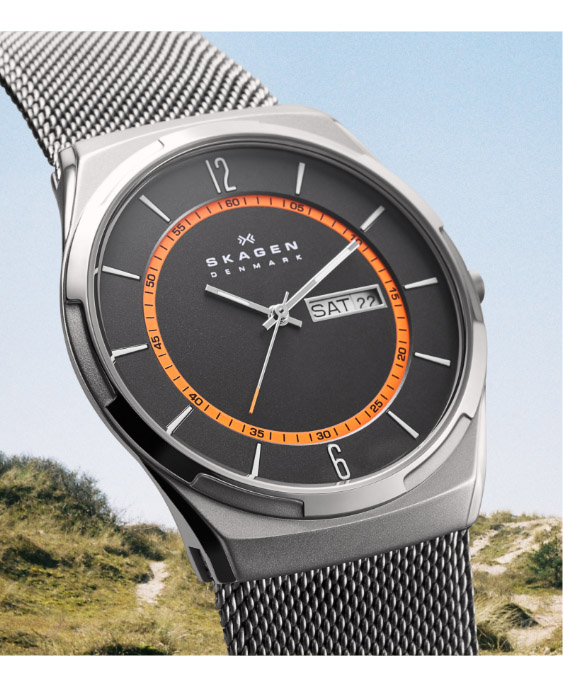 TRANSCENDING
TIME
The beauty of icons? They never get old. Meticulous minimalism makes each piece rightfully recognizable.
MELBYE
A distinctive style that's resistant to the passing of time.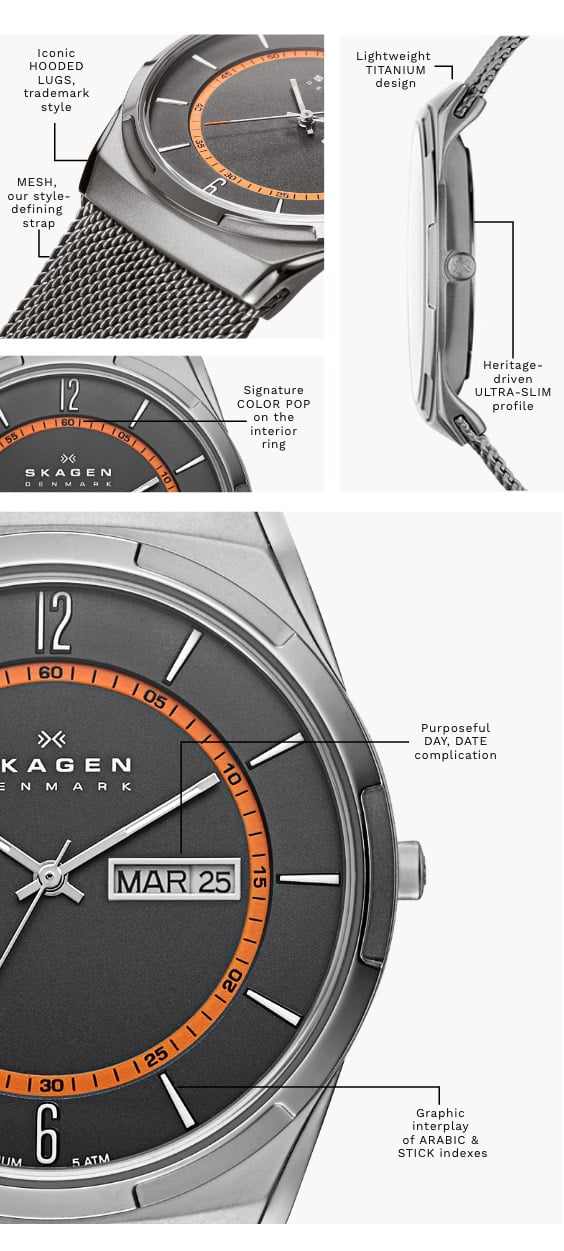 Skagen celebrates the Danish way of life: free, spontaneous, and in the moment. Our watches and jewelry are fueled by a love of modern design––playing with color and current fashion influences.
We're energized by the Copenhagen fashion scene and emerging Danish designers who mix and match bold colors and patterns.
We're finding refreshed inspiration in Denmark's landscape—iridescent seas, vibrant skies, rocky shorelines. Our modern designs draw from these natural influences.
We're dialed-in to purposeful design that speaks to the now—modern, functional, simple pieces with enduring characteristics.