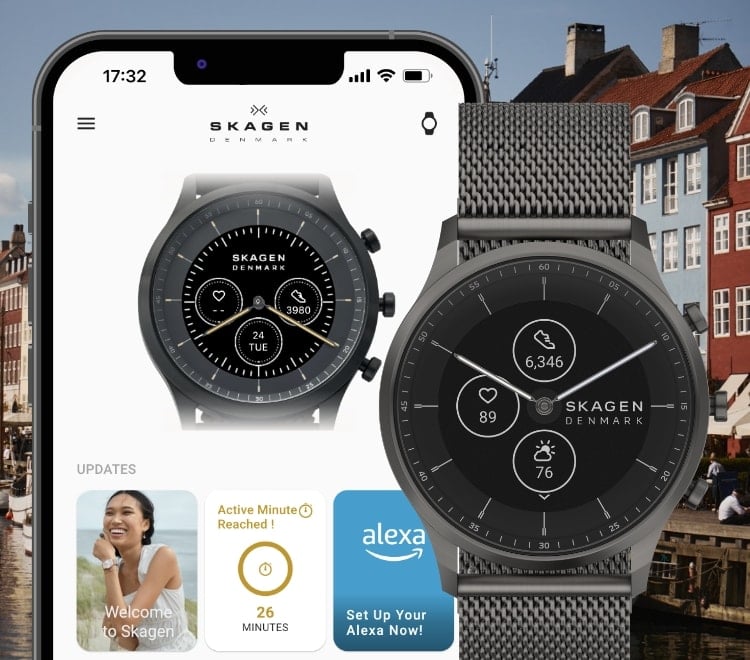 MEET THE NEW
SKAGEN
SMARTWATCHES
APP
Introducing the improved smartwatch companion app with more tech, more features and more to love.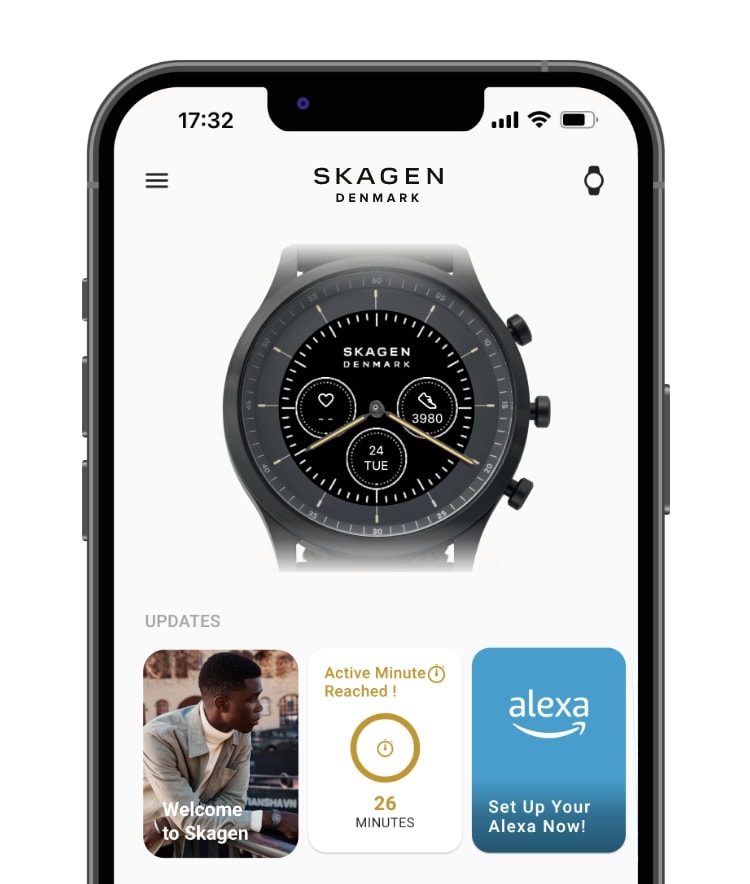 PERSONALIZE YOUR
HOMESCREEN
Daily snapshot with key updates, watch face synching and a comprehensive wellness overview.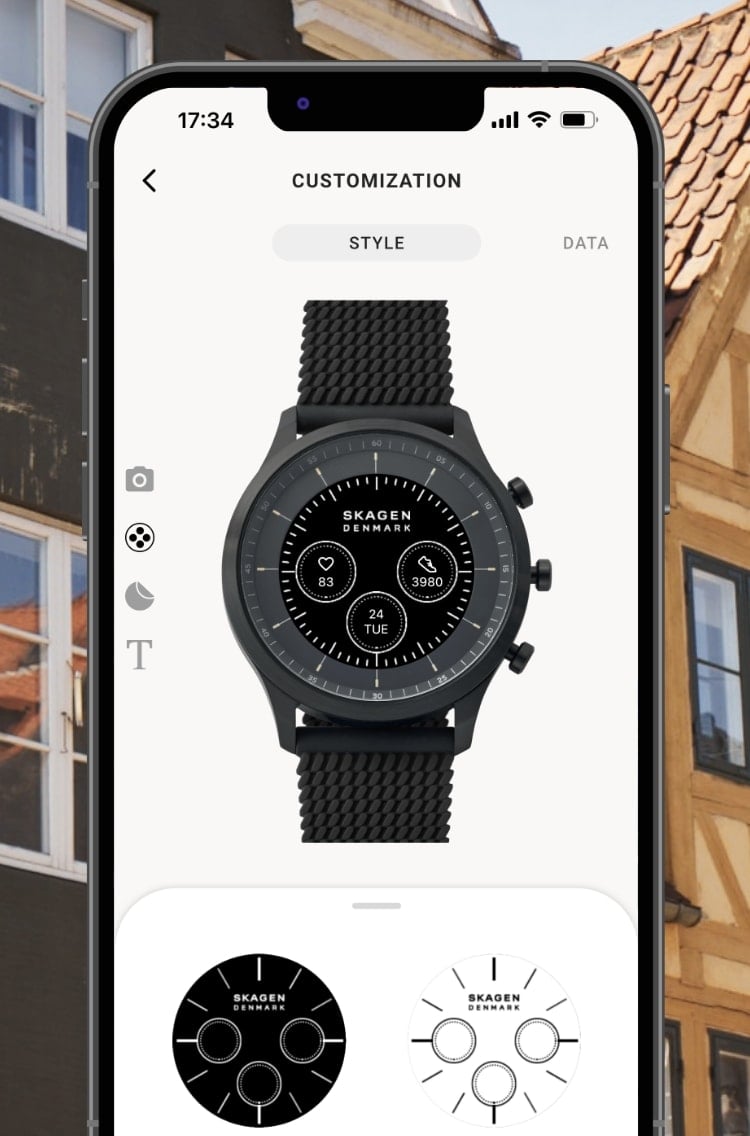 CUSTOMIZE
YOUR SMARTWATCH
Change your watch face, tiles, battery modes and quick settings and more.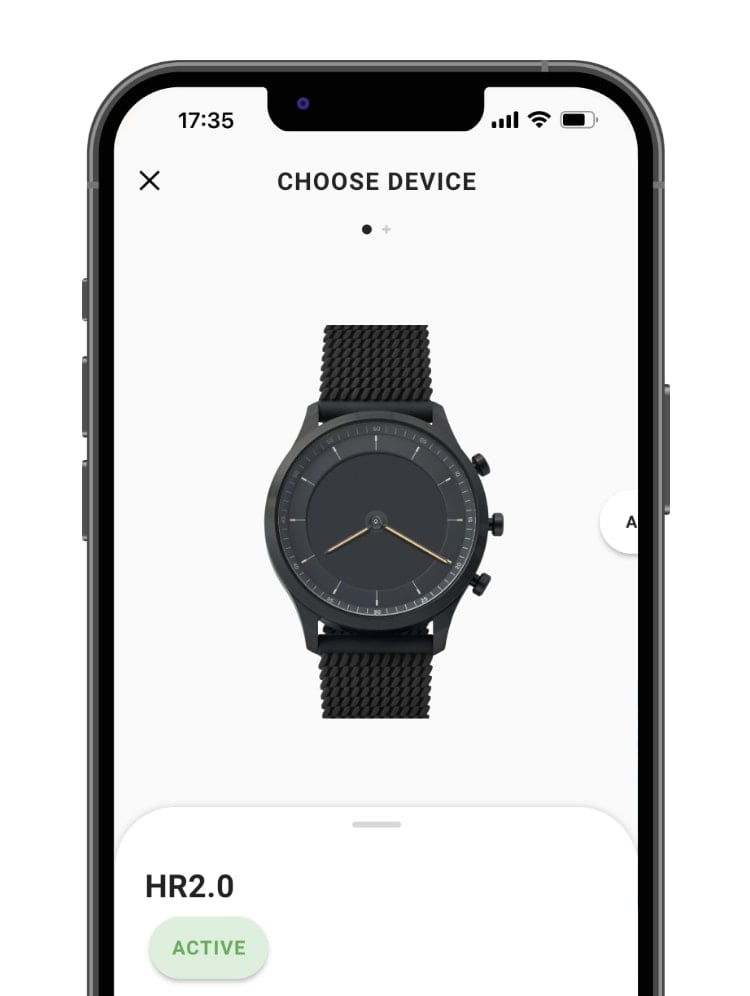 FIND YOUR DEVICES
IN ONE HUB
Manage all your smartwatches
using one single app.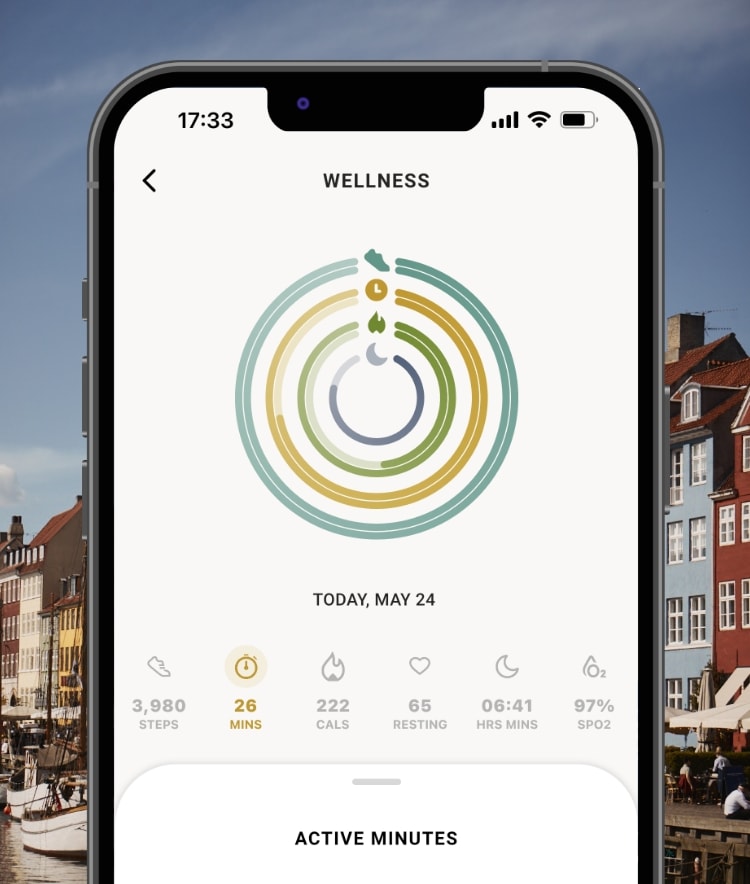 SEE YOUR STATS
AT-A-GLANCE
Find a complete overview of activity, workouts and health metrics, all in one screen.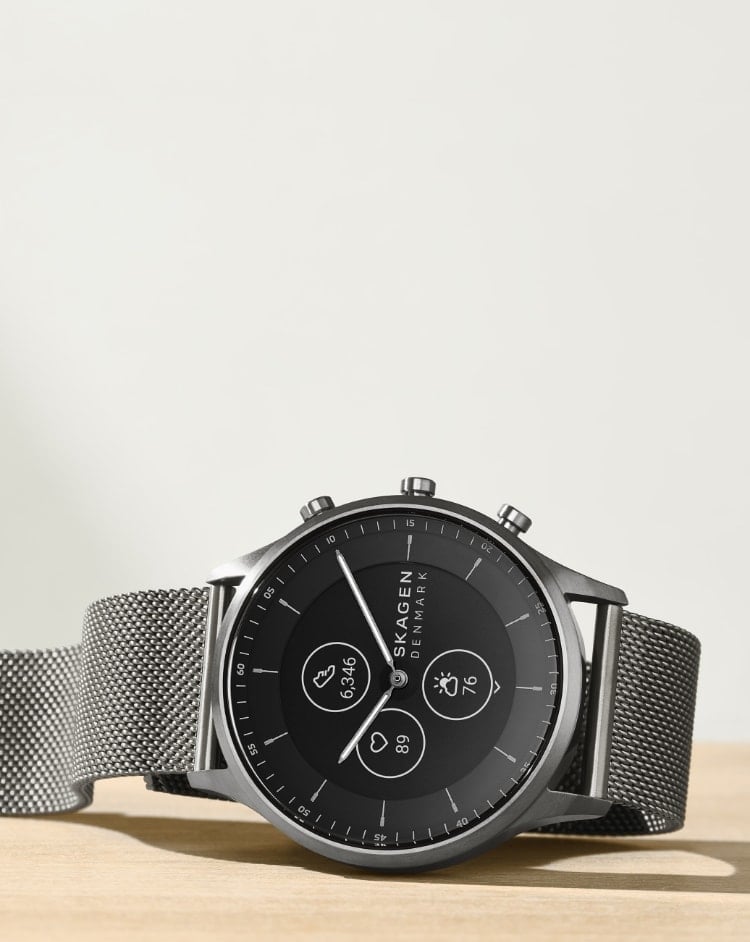 SUSTAINABILITY FOR PEOPLE & PLANET
LEARN MORE