Designed with the modern looks of a traditional watch, outfitted with the functional features of a smartwatch.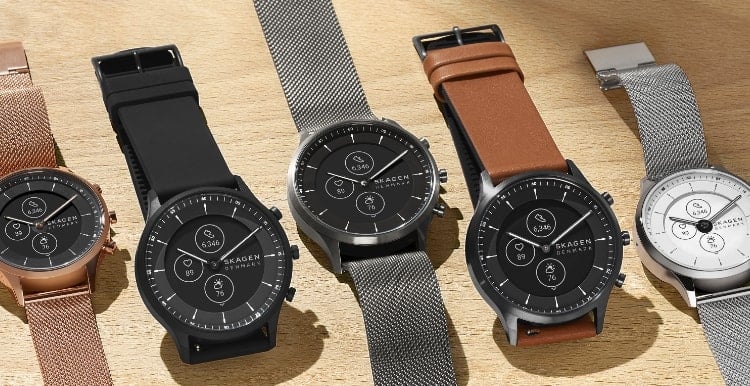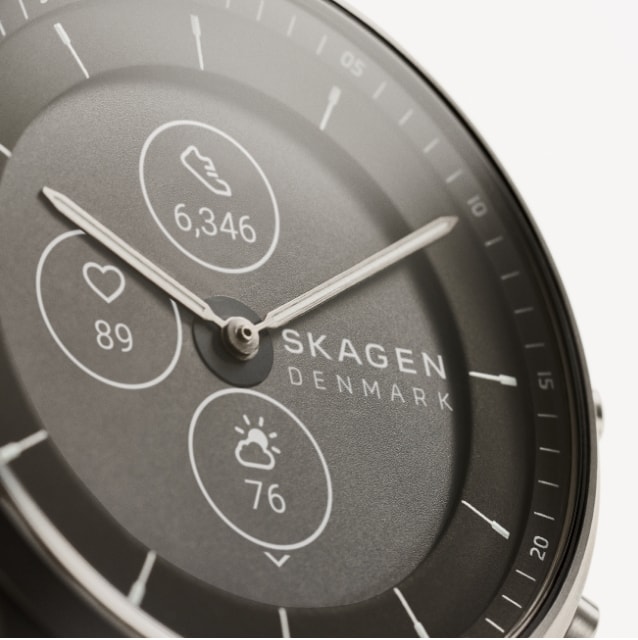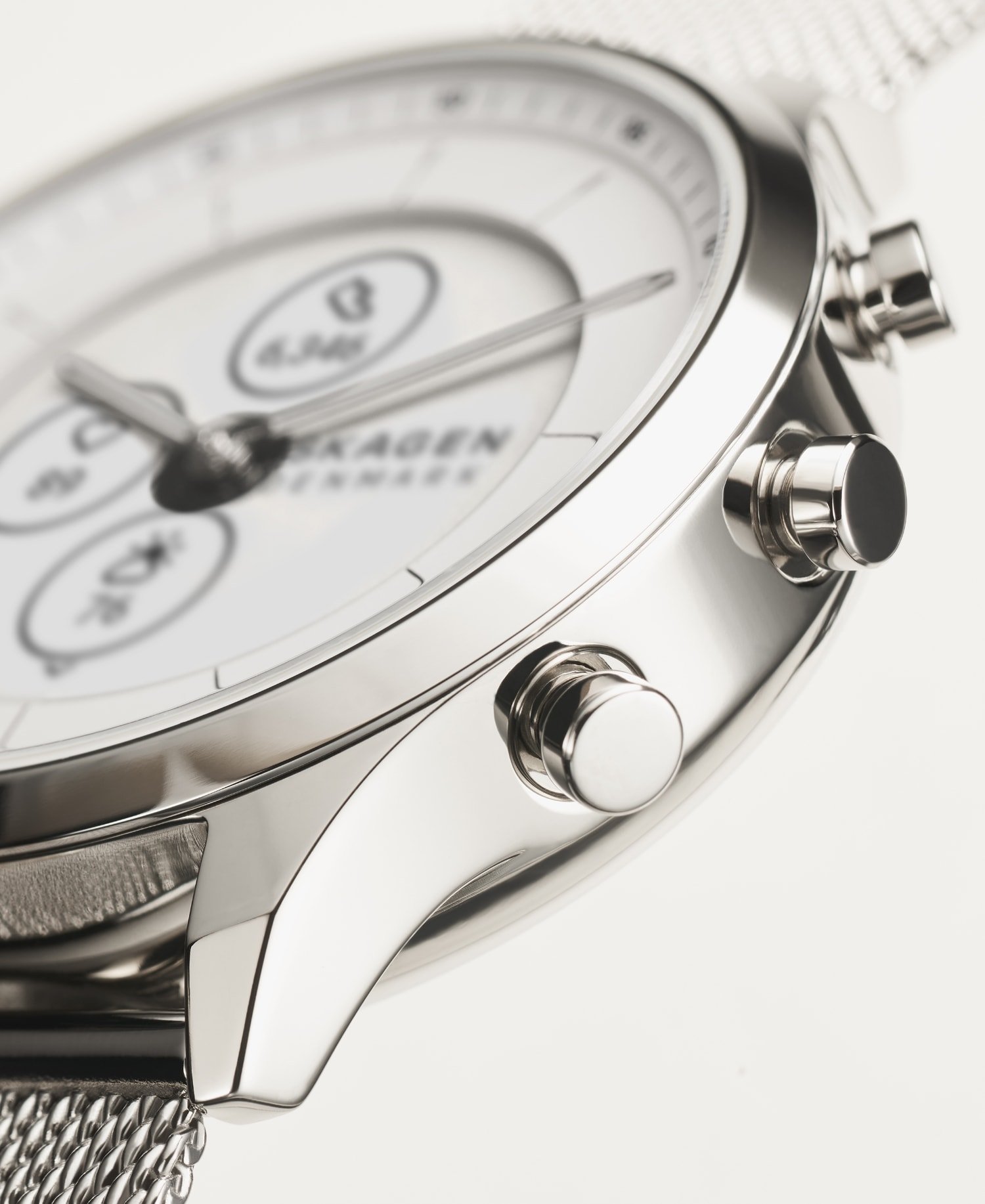 VOICE ENABLED
Includes Alexa for Amazon
built-in*
*Must be within Bluetooth® range of phone.
Available in select markets
ON THE PULSE
New SpO2 tracking & improved heart rate sensor
ALL CHARGED UP
Up to 2 weeks battery*
​​*Dependent on style and usage.
Always-on, Power Efficient Display
Easy to read, including at night with the backlight
COMPLETELY CUSTOMIZABLE
From straps to apps to dial design, switch things to suit your style.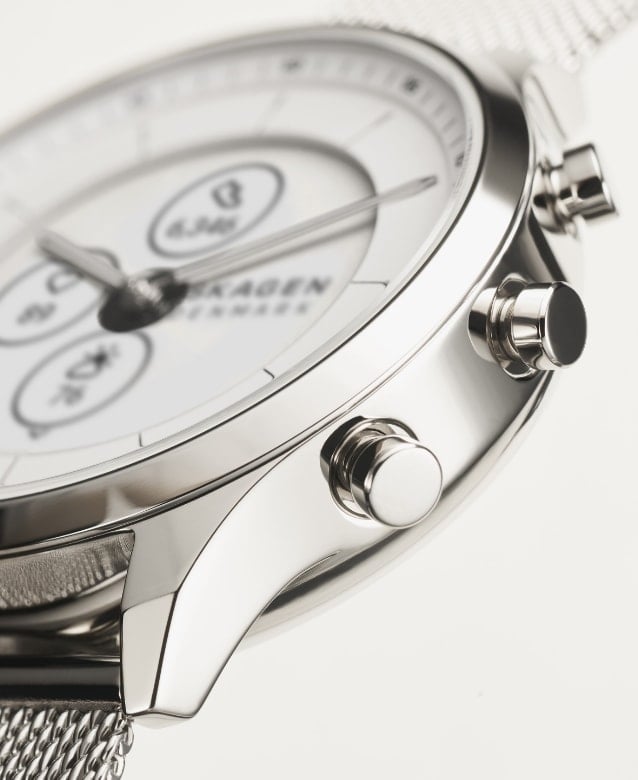 MORE WAYS TO
MAKE LIFE EASIER

Read Your Texts

See Who's Calling

Check Your Sleep Stats

Check The Weather

Alexa For Amazon

Count Your Steps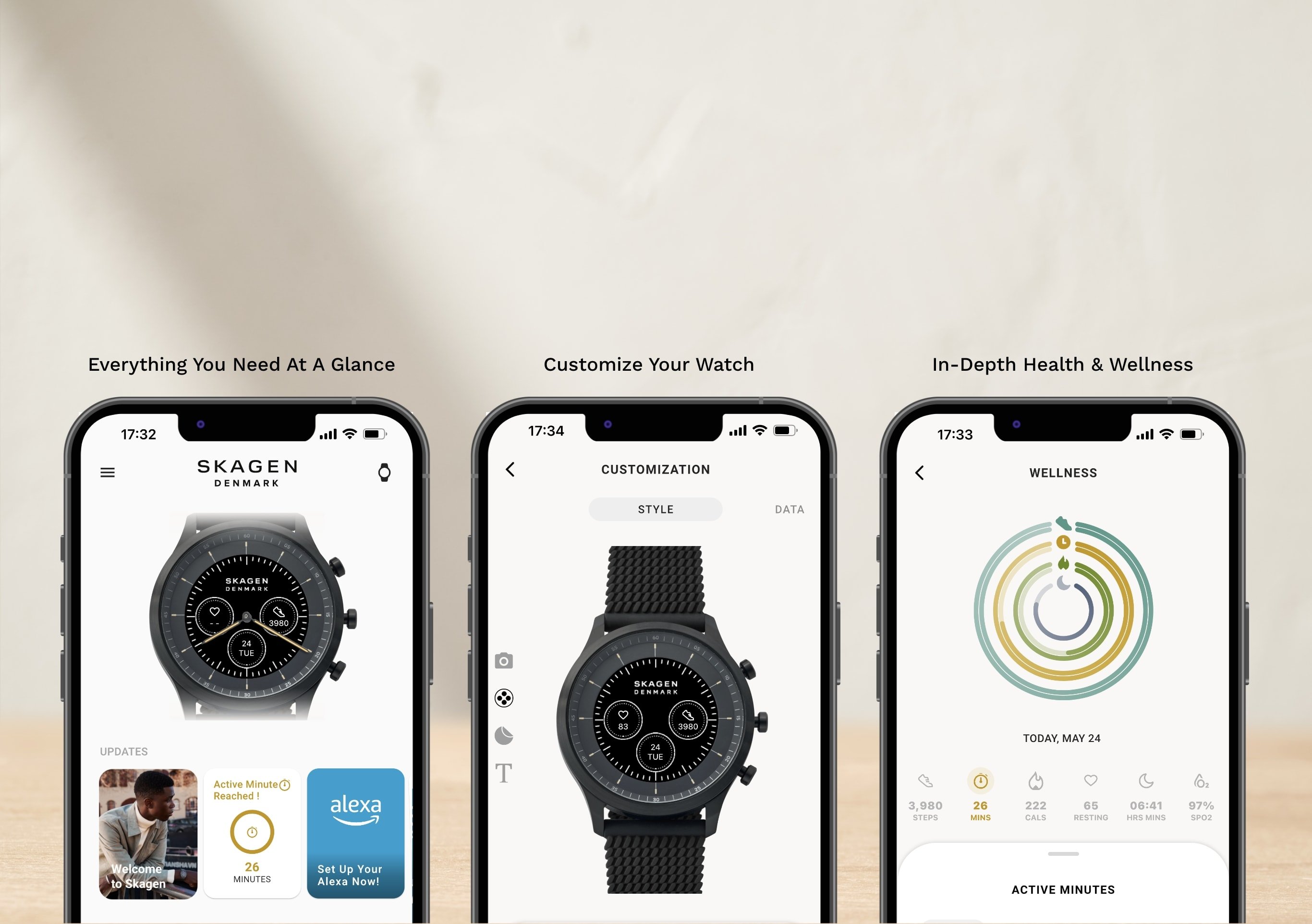 MEET THE NEW
SMARTWATCHES APP
Introducing the improved smartwatch companion app with a fresh clean look, more features and more to love.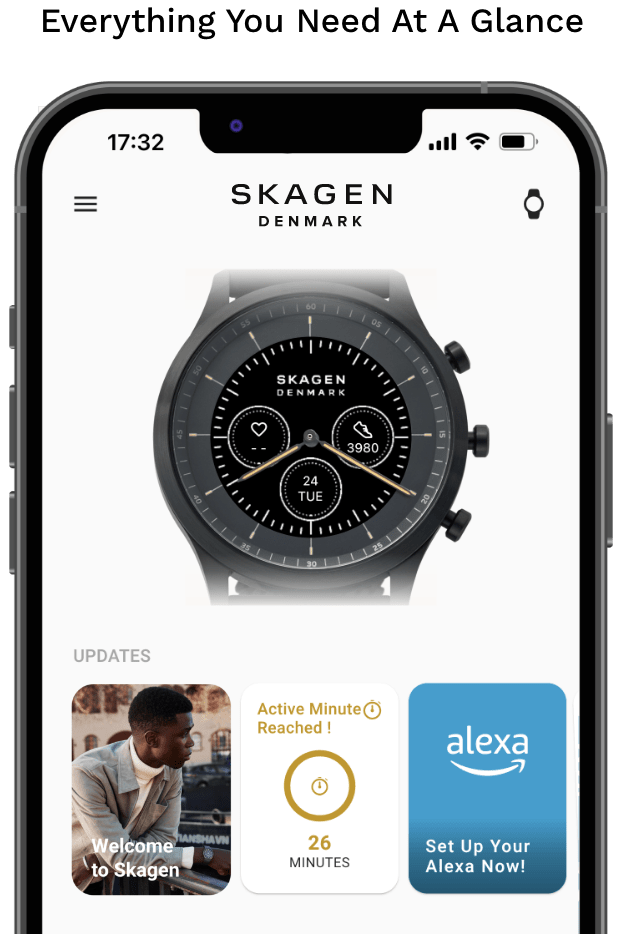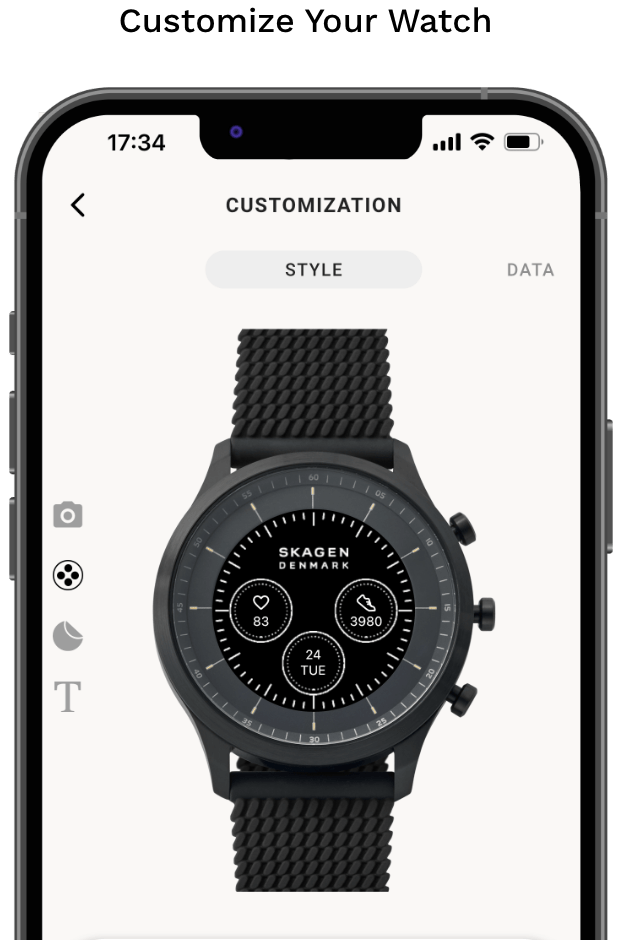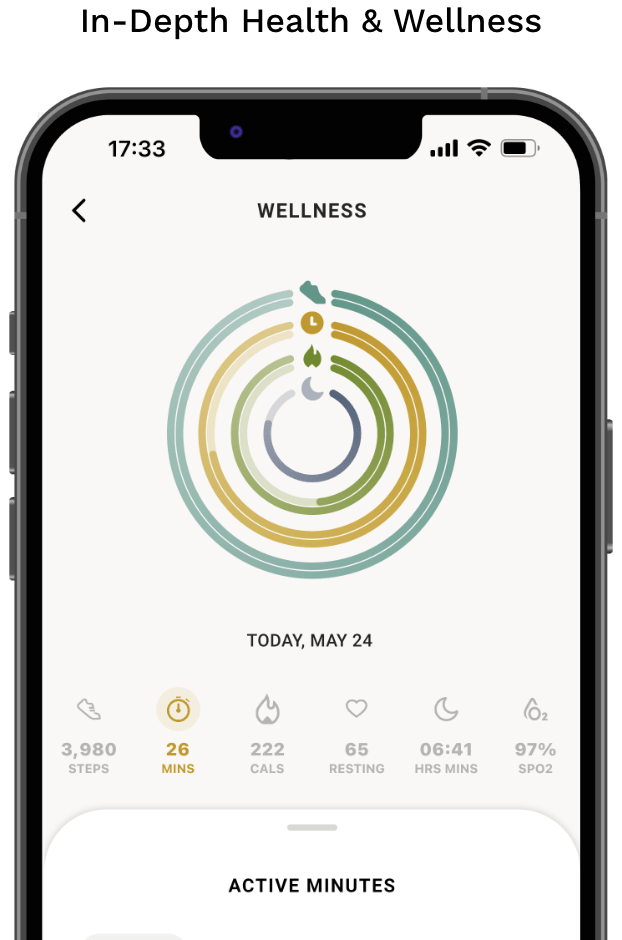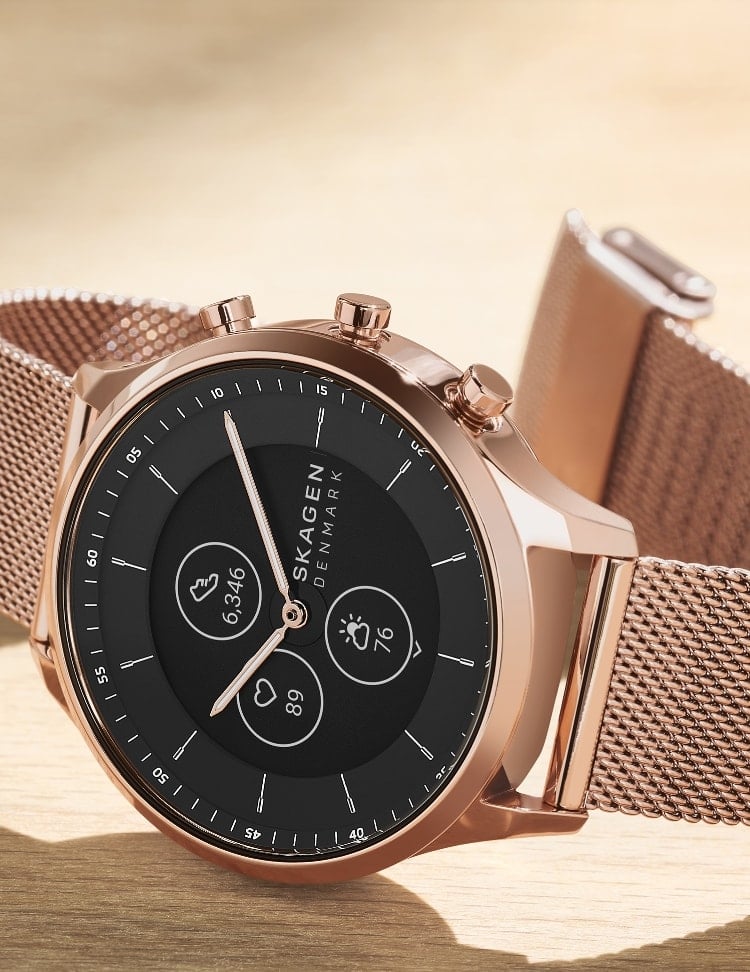 SUSTAINABILITY FOR PEOPLE & PLANET
LEARN MORE
Hybrid Smartwatch: Gen 6 Is Here
Combining traditional design and modern technology, the Gen 6 Hybrid Smartwatch does it all. With the modern looks of a traditional watch and the functional features of a connected device, it might just be our best looking smartwatch to date. This analog smartwatch hybrid style is crafted with the signature stainless steel case and mesh strap from our Jorn platform. Whether you choose the charcoal or rose gold colorway, it's a smartwatch pretty enough to wear at every event on your schedule. The Jorn Gen 6 watch face includes hour markers and functioning hands to complete that authentic analog smartwatch look, and it goes beyond that! These hybrid smartwatches are also completely customizable from straps to dial design. From our new smartwatch app, switch things to suit your style and see the stats that matter most to achieve your ideal, elegant smartwatch device. Whatever your preferences, enjoy the best of both worlds with the Jorn Gen 6 smartwatch watch.
Long Battery Life Smartwatch With All The Features
You don't have to choose between a sleek timepiece and a smartwatch with long battery life, health stats and high-tech features. The Jorn Gen 6 Hybrid is a classy smartwatch that excels at all of the above! And now with upgraded technology, this watch smartwatch is better than ever. Stay all charged up with our best smartwatch battery life – lasting up to 2 weeks dependent on style and usage. Having a smartwatch with the longest battery life means you can focus on your busy lifestyle without inconvenient "low power" interruptions. On the go at home or traveling without your charger, our best battery smartwatch has got you covered. Even with an always-on display, this power-efficient technology maintains a lasting, charged smartwatch with best battery life. If you've been looking for a big battery smartwatch, the Jorn Gen 6 Hybrid is the way to go.
For a smartwatch that doesn't look like a smartwatch, this device has some of our most advanced features yet! This HR watch helps you stay on the pulse with a new and improved heart rate sensor. Whether you're reaching for new fitness goals or just keeping an eye on your health, this is a hybrid smartwatch with heart rate monitor specs that deliver. We've built our best hybrid smartwatch with heart rate monitor features so you can be in tune with your body from exercise sessions to everyday mindfulness moments. Plus, this HR smartwatch in an elevated, classic smartwatch style means you can go from the gym to the office without having to swap out your accessory. Along with the updated hybrid smartwatch HR sensor, we've also improved its SpO2 tracking for an ultimate wellness experience.
This smartwatch hybrid HR device also includes everyday features that just make life easier. If you're looking for hybrid watches with GPS, you're in luck! Our Jorn Gen 6 advancements created a tethered GPS hybrid watch in a discreet, classic looking smartwatch package. Our newest analog hybrid smartwatch 2023 feature also includes voice-enabled Alexa for Amazon built-in. Beyond these latest developments, you can also read texts, see who's calling, count your steps, find your phone and do so much more with the most stylish smartwatch around. So whether you're just checking the weather or need the smartwatch with longest battery life, you're sure to be impressed with all the Gen 6 Hybrid smartwatches can do.
Smartwatch Hybrid Style For All
Whether you call it a hybrid, half smartwatch, analog smartwatch, or just a smartwatch that looks like a regular watch, the Jorn Gen 6 is the perfect combination of fashion and function. Even as a long battery life smartwatch, the new dial design gives you the always-on style and stats you need. That's why this smartwatch classic design is perfect for the boardroom, a first date, brunch with friends and beyond. Wherever you plan to wear the Jorn Gen 6 HR watch, start discovering all it has to offer today.