The highly-anticipated, limited edition watch collaboration with Soulland, the Copenhagen-based design house with a streetwear aesthetic, is here. Designed with sustainable elements, only 300 of each style are available.
"There is nothing more interesting than the actual concept of time. This collection is about manipulating time and separating yourself from it. It's why we brought nature into the story. It's where you can watch time take shape, where things grow and keep growing over time, and the reason why it was essential for me to have a contrast in the materials and color."
Silas Oda Adler
Creative Director, Co-founder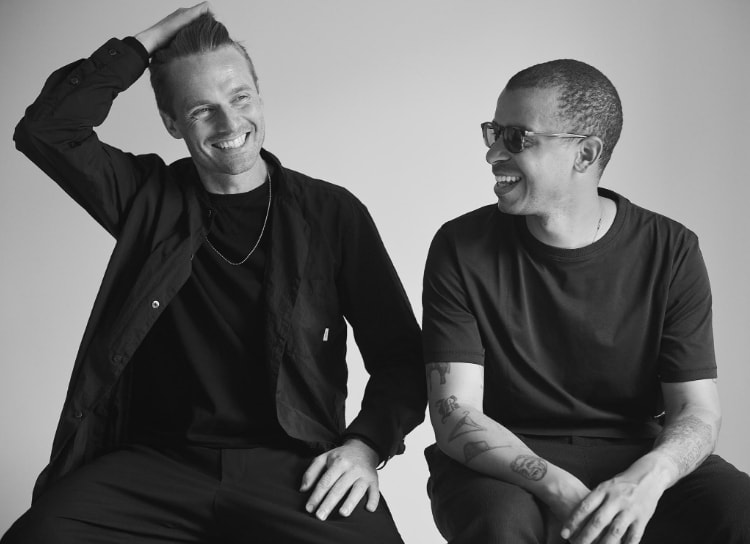 Soulland founder Silas Oda Adler and Jacob Kampp Berliner circa 2002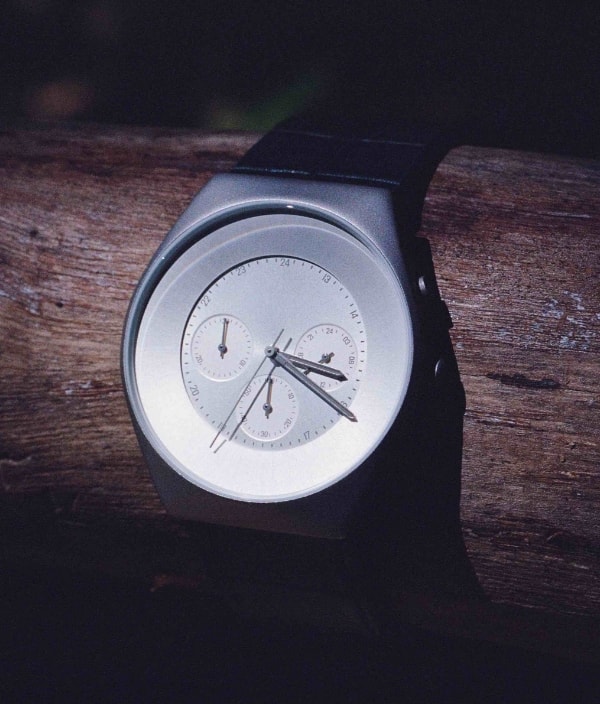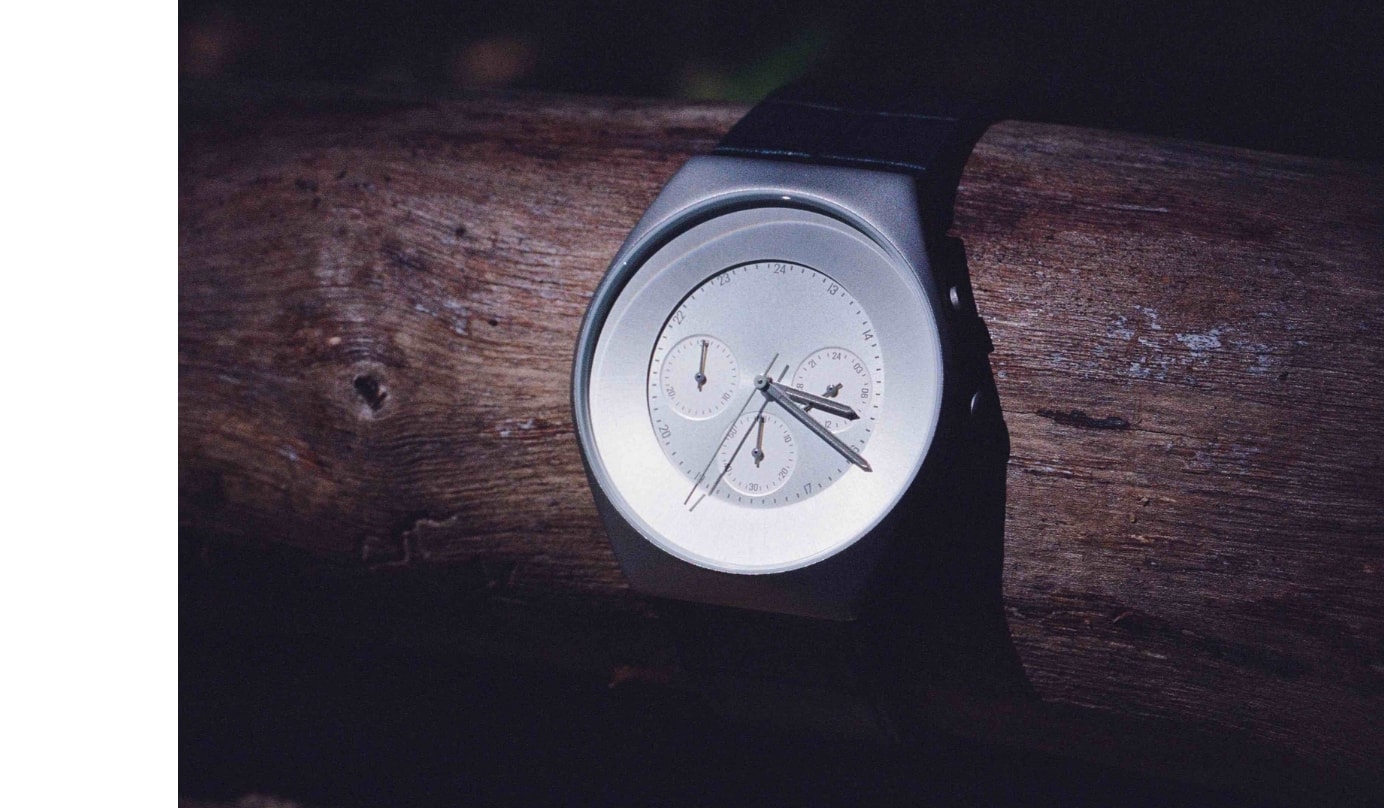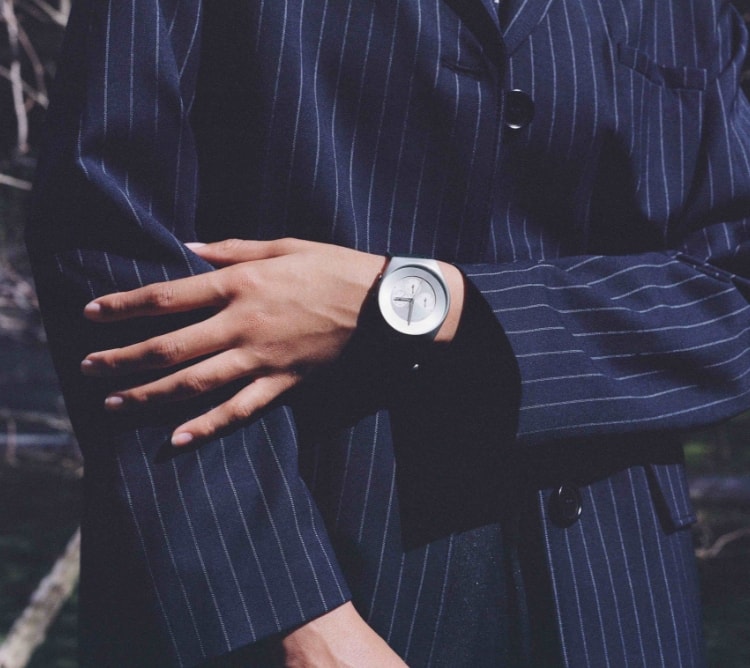 These limited-edition watches feature a Japanese three-hand chronograph movement, a leather* croco-embossed strap connecting to a case made from 50%+ recycled stainless steel, and a dial highlighted with luminous minute and hour hands.
*Skagen leather products support responsible manufacturing via the Leather Working Group
*Skagen leather products support responsible manufacturing
via the Leather Working Group
Soulland Meets Skagen In Our New Collection
Sharing in our love of Scandinavian streetwear and sustainability, we've collaborated with Soulland to bring you an all-new limited edition collection. Discover our iconic Grenen platform in fresh styles celebrating timeless Danish design. This collection of watches features two unique colorways; you can't go wrong with either the sleek silver or suave black option. Both styles in this Skagen x Soulland brand collab feature a striking watch face with our most minimal dial to date. A subtle Japanese three-hand chronograph movement shows you all the information you need in a polished, put together display. Plus, this watch shines in any setting with luminous minute and hour hands on a highlighted dial. Like most Danish streetwear brands, bold minimalism is what we do best and these eye-catching pieces are here to prove it. Layered with your other favorite Soulland clothing, this watch will seamlessly complement your every look.
Like Skagen, Soulland is one of the Danish clothing stores online committed to eco-responsibility. That's why we knew our collaboration had to be thoughtfully created using sustainable elements. In fact, for this Soulland Denmark collection, we're introducing an entirely new sustainable strap style. Our latest croco-inspired leather straps innovate in the realm of eco-friendly fashion. These watch bands are unique in their support of responsible manufacturing via the Leather Working Group. That means this leather material has undergone resource-efficient raw materials processing that significantly reduces water consumption, wastewater pollution, CO2 emissions and waste. Beyond sustainable straps, each watch case was also made from 50%+ recycled stainless steel. For pro-planet craftsmanship featuring streetwear Copenhagen style, begin shopping watches from Skagen x Soulland online now.
Danish Streetwear Ahead Of Its Time
As a Copenhagen-based design house at the forefront of sustainable Scandinavian streetwear brands, Soulland's design principles were the perfect fit for our new watch collaboration. If you have a favorite pair of Soulland jeans, shoes or other items from the brand, you're familiar with its modern, minimalist and innovative approach. Aligning with the values of Skagen, these watches are no different. A central focus of this Soulland brand collaboration was stripping everything away and communicating only what was absolutely necessary – allowing the materials to become the most important feature. Fittingly, the driving concept behind the watch design was the idea of time itself and the desire to extend it. Silas Oda Adler, Creative Director and co-founder of Soulland, says, "That is why we brought nature into the story. It's a place where you can visually see time take shape – over time things grow and keep growing." It was this inspiration from nature that prompted the design's contrast in the materials and color. From coastal landscapes to streetwear Copenhagen style, our designs aim to capture the best of the world around us.
Limited Edition Soulland x Skagen Watch
In the same way that time is limited, this collection only includes a reserved amount of pieces. We've created just 300 of each watch style for the new collaboration of Danish streetwear brands. Each piece features a numbered watch caseback – making your item uniquely yours. Who doesn't love one-of-a-kind Scandinavian streetwear accessories? So whether you have a go-to Soulland hoodie, shirt, beanie or have simply been scrolling through the Soulland Instagram for inspiration, this exclusive launch is for you. Find your new favorite accessory by shopping the limited edition Soulland x Skagen watch collection today.