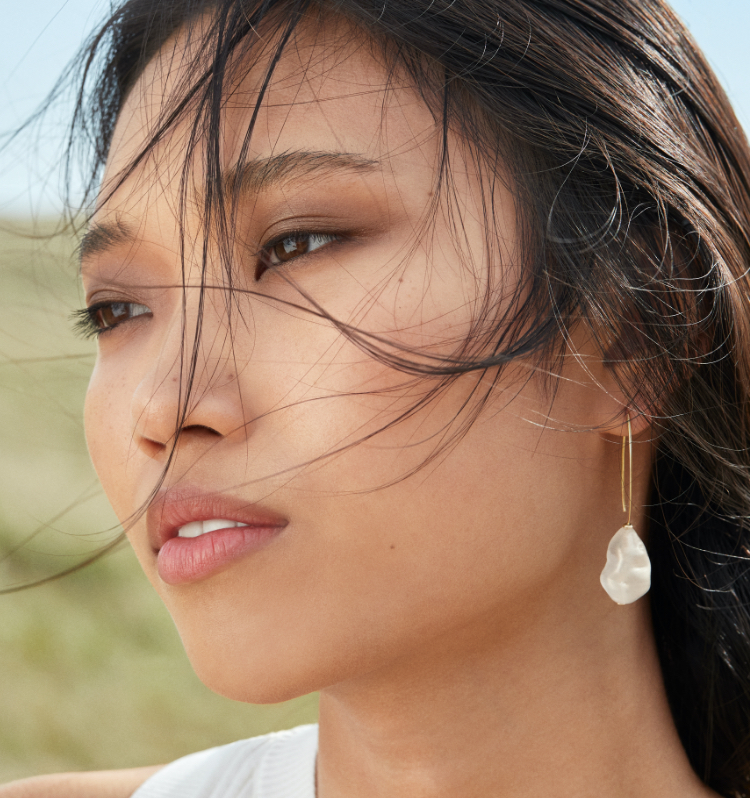 NEW SUSTAINABLE
JEWELLERY COLLECTION
When designing our FIRST-EVER SUSTAINABLE JEWELLERY COLLECTION, we knew it had to be extraordinary. CLED is world-renowned for creating elevated designs using an endless source of an everyday material – recycled glass bottles – to craft colourful glass beading for our earrings.
MODERN LUXURY
WITH A REPURPOSE
1. Rethinking the possibilities of the circularity of goods, CLED partners with and collects discarded bottles from restaurants throughout Los Angeles.
2. The bottles are upcycled and repurposed to become one-of-a-kind glass treasures. Each is formed into organic shapes in flattering hues and paired with precious metals for elevated appeal.
3. The modern simplicity of the shapes is reminiscent of sea glass found throughout Denmark.
"We wanted to create jewellery that not only looked good but is also crafted to 'do good'".
Halle
Skagen Associate Creative Director
SUSTAINABLE PACKAGING
Jewellery packaging is made with recycled content and printed with environmentally-friendly inks. Reuse is encouraged for storing small items.
Conscious. Lifestyle.
Earth Friendly & Ethical Design.
Founded by Seulye Jo, the brand is on a mission to disrupt the way design makes a big impact, by having a smaller footprint and being ingenious with unlimited resources to create sustainable beauty.
SUSTAINABILITY FOR PEOPLE & PLANET
LEARN MORE