Skagen x Basquiat White Pearl and Iconic Crown Stud Earrings
40% off applied in cart
Shipping Offer Applied in Cart
40% off applied in cart
Shipping Offer Applied in Cart
Product Details
Material:
Stainless Steel
Measurements:
Length: 5mm, 6mm, Width: 6.5mm, 4mm
View More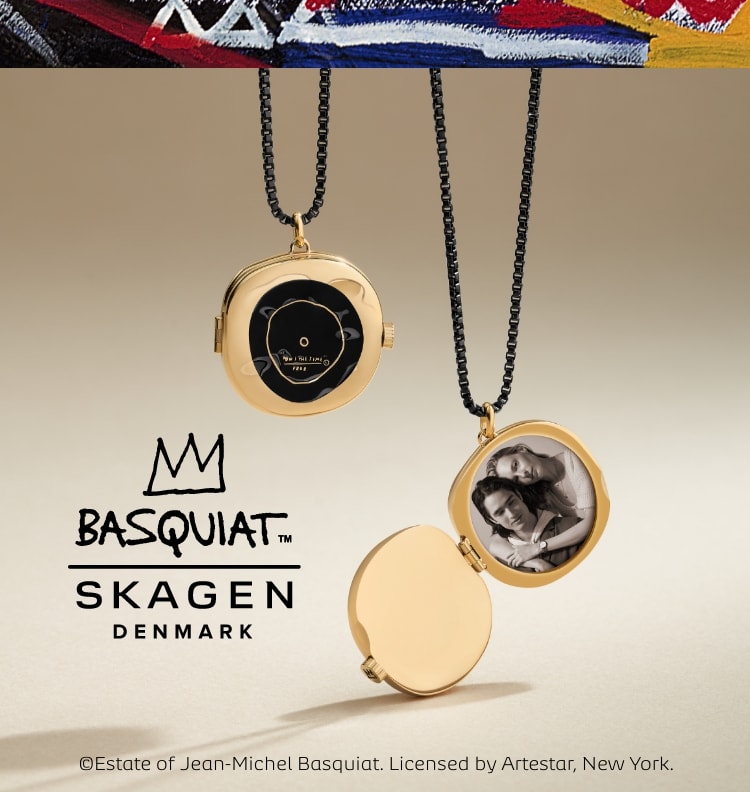 Jean-Michel Basquiat's impact on 20th-century art cannot be overstated. In our ongoing artist series, we found inspiration from his archives for this collection.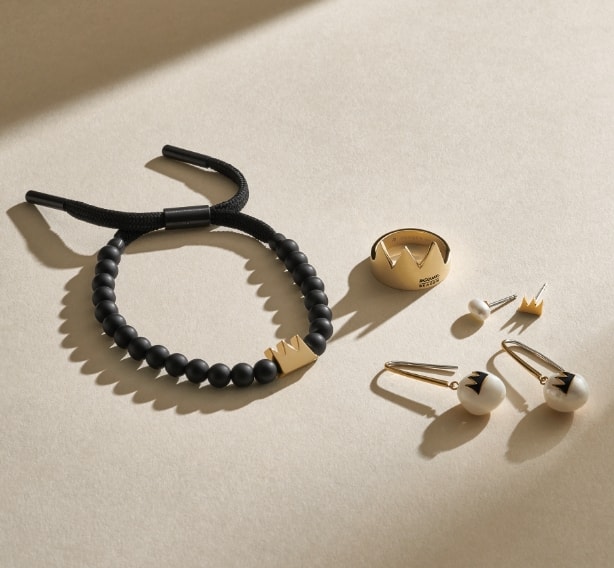 special edition collection
Our accessories adorned with Basquiat's iconic crown are a statement of individuality, symbolizing your unique expression.
the pieces
Express your appreciation for Basquiat's genius in mismatched stud earrings, pull-through shell pearl earrings, golden-tone ring, beaded bracelet, or locket necklace.