Sea Glass Purple Glass Pendant Necklace
Product Details
Material:
Stainless Steel
Measurements:
Length: 560mm+50mm, Width: 18.6mm, Height: 26mm
View More
This collection features a feminine mix of pastel sea glass and freshwater pearls with flattering golden tones.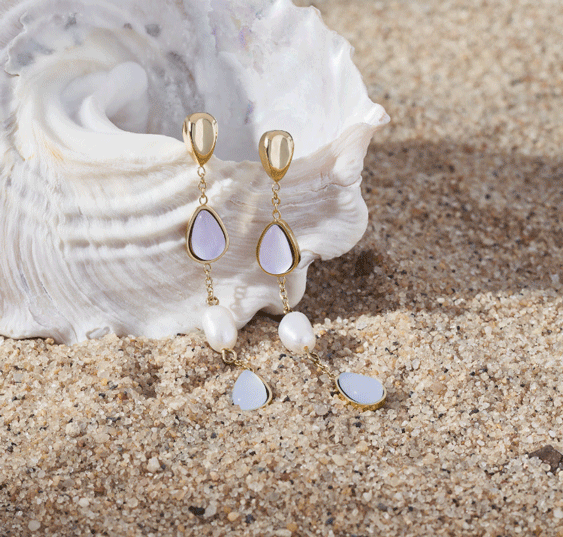 All elements, like the organic shape of this locket, take cues from coastlines throughout Denmark.
---
The pieces' Danish-inspired minimalism are standouts. We like wearing them as a singular statement.
---
The stainless steel used to craft this collection is recognized for its long-lasting durability and resilience.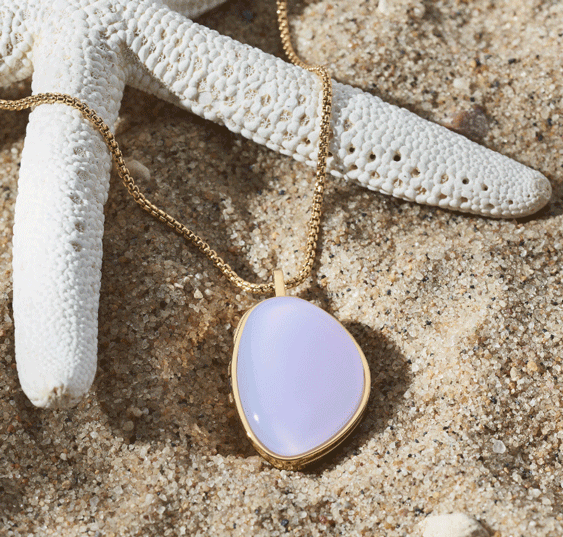 Skagen jewelry packaging includes a reusable pouch made with 100% linen and a drawstring made from 100% FSC-certified paper.