Rumpl Puffy Blanket (Ocean Fade)
Product Details
Material:
100% Post-Consumer Recycled Polyester Shell and Insulation
Measurements:
Flat: 52" x 75", Packed: 7" x 16"
Details:
This blanket is made from the same materials found in sleeping bags and insulated jackets to keep you warm.
View More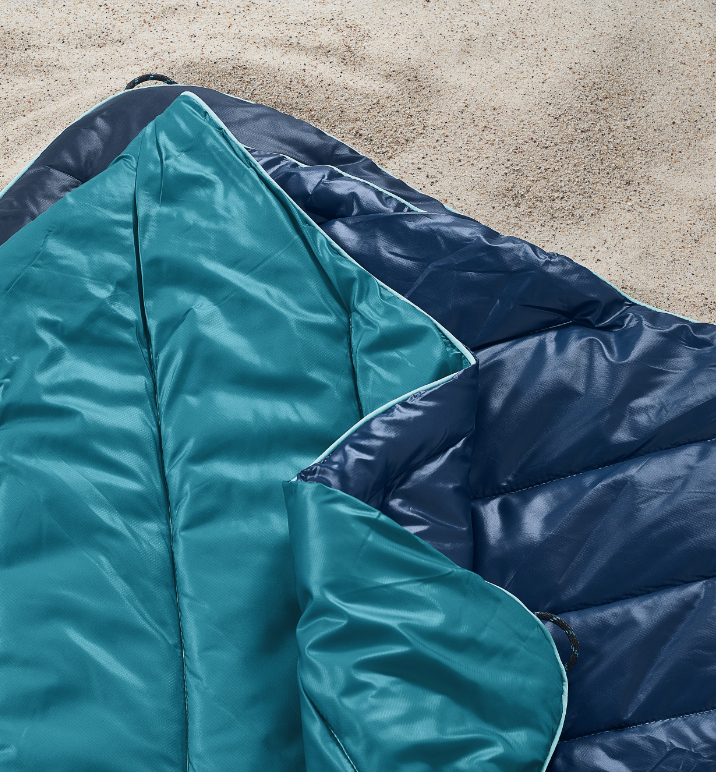 RUMPL
This packable and portable outdoor blanket is designed for adventure. Each removes 50+ bottles from landfills and recycles them into the synthetic insulation and polyester that make up the blanket.