Four Thieves Hand Sanitizer (16 oz)
Shipping Offer Applied in Cart
Shipping Offer Applied in Cart
Product Details
Material:
Ethyl Alcohol, Aqua, Glycerin, Eucalyptus Obliqua (Eucalyptus) Oil, Salvia Rosmarinus (Rosemary) Oil, Syzygium Aromaticum (Clove) Oil, Cinnamomum Verum (Cinnamon) Oil, Lemon Oil, Pimenta Dioica (Allspice) Oil, Hydroxypropyl Cellulose, Lauryl Lactate, Myristyl Lactate, Cetyl Lactate
Details:
This hand sanitizer has the warm aroma of eucalyptus, rosemary, clove, cinnamon and allspice.
View More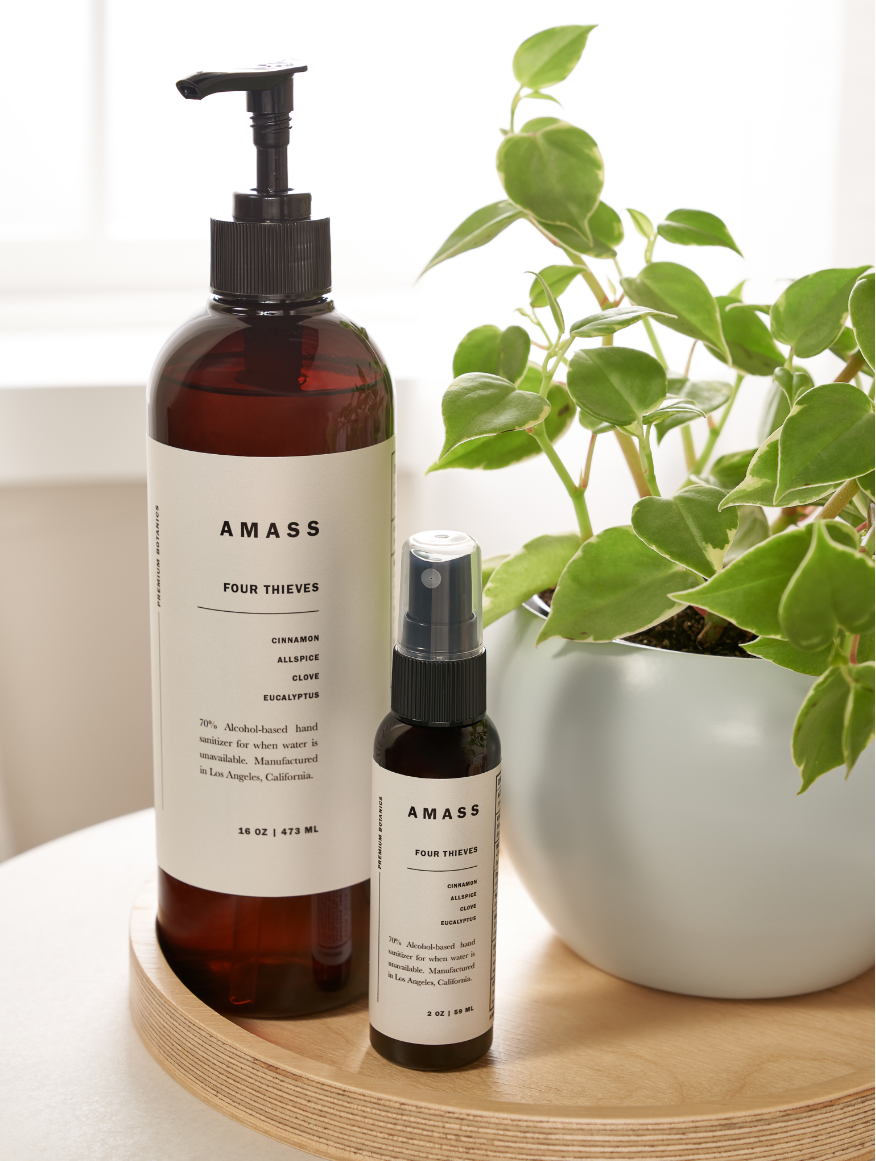 AMASS
HAND SANITIZER
This silky solution features gender-neutral notes of eucalyptus to rejuvenate and replenish the spirit and cinnamon and clove to provide comfort and warmth. This blend, infused with hydrating oils, was designed for moments with self-care in mind. It's the little things that count.