Baum Und Pferdgarten X Skagen Gold-Tone Brass Oversized Heart Locket Necklace
Shipping Offer Applied in Cart
Shipping Offer Applied in Cart
Product Details
Measurements:
Length: 460mm+50mm, Width: 36.38mm, Height: 43mm
View More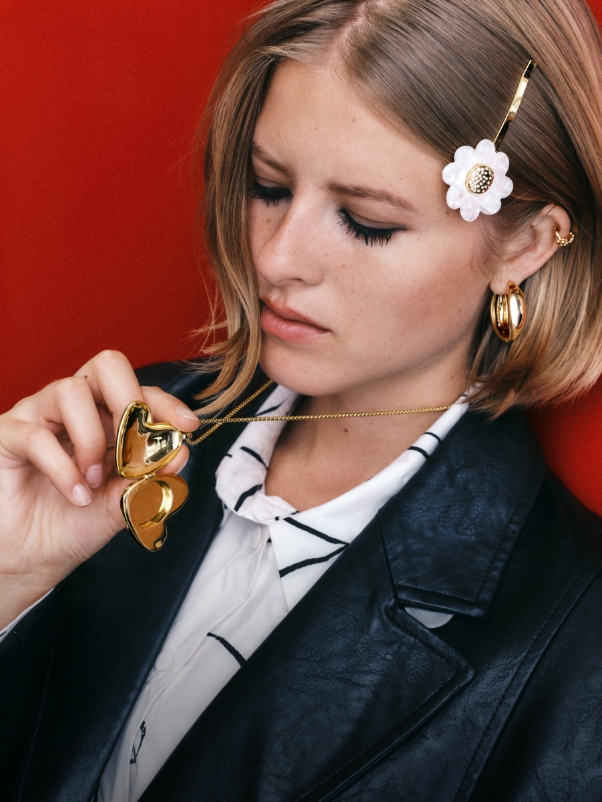 Accessories featuring hearts and imitation pearls, flowery accents for your hair and ears, and a black-lined statement case watch with an undeniable air of old-school affluence make up this limited-edition Royal Baumgartens collection.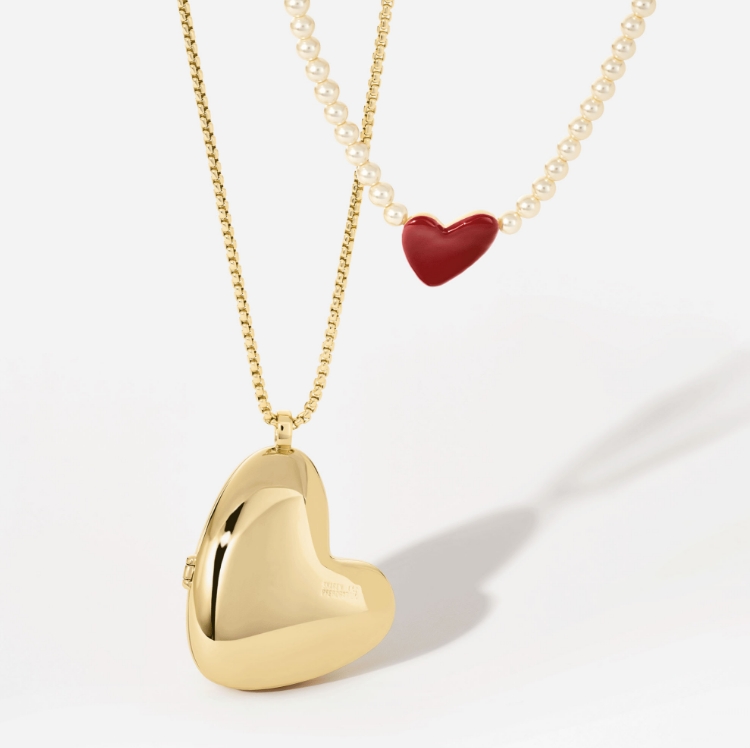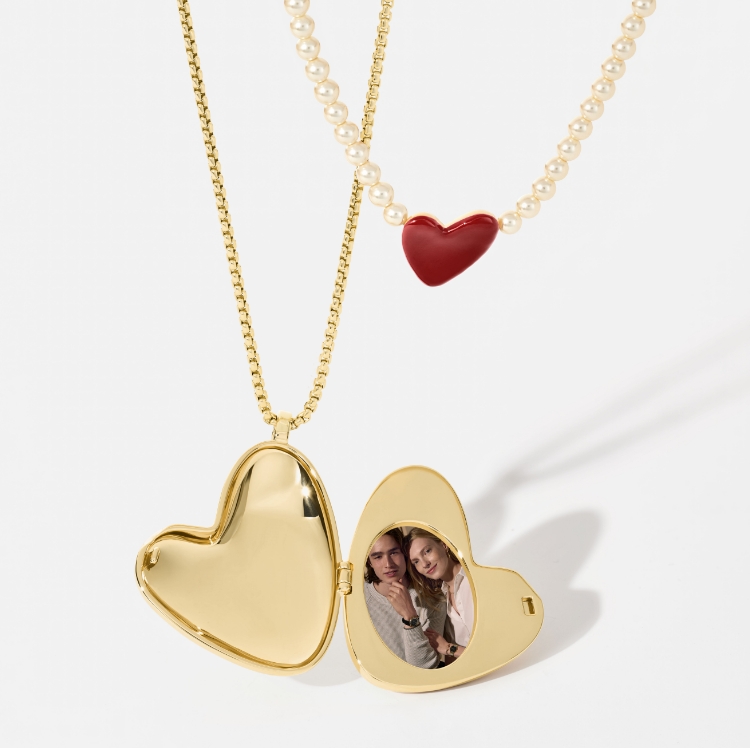 the royal treatment
LOOKS TO LOVE
Our oversized limited edition heart locket is a modern take on heirlooms designed to hold the memorable moments you want to keep close. This distinctive design makes for a perfect giftable piece, blending contemporary style with a touch of tradition.