Agnethe Shell Pearl Hoop Earrings
Product Details
Material:
Stainless Steel
Measurements:
Length: 20mm, Width: 11.5mm
Fashion Color:
Rose Gold-Tone
View More
The soft clean curves feature a single shell pearl. It's a modern interpretation of sea lanterns along Danish shorelines that serve as a guide home.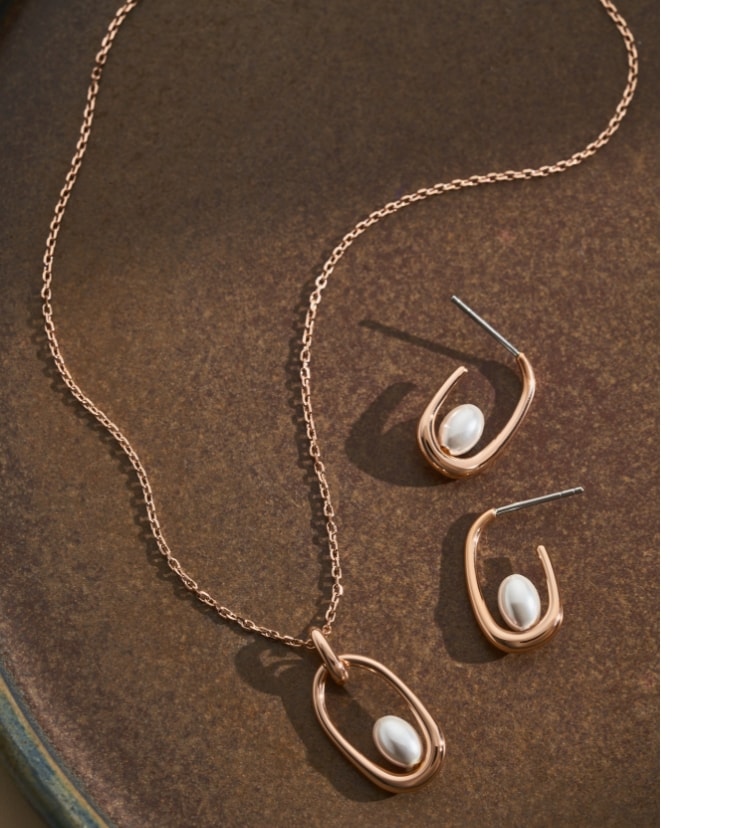 shell pearls
A contemporary approach to timeless design is embodied by our shell pearls, offering a fresh take on the traditional.
metal material
The warmth of rose tones complements the shell pearl, creating a balance that enhances the visual appeal of this collection.