Skagen x Save The Waves Blue 100% Recycled Polyester Strap Bracelet
Product Details
Material:
Stainless Steel
Measurements:
Length: 250mm, Width: 25.7mm, Height: 17.9mm
Fashion Colour:
Silver-Tone
View More
Introducing Skagen's limited edition collection released in partnership with Save The Waves Coalition – an international non-profit dedicated to protecting surf ecosystems across the globe.
We're releasing the Save The Waves watch and bracelet in tandem with a minimum £15,000 donation to Save The Waves Coalition in 2023.
Until 27 July 2023, 100% of the proceeds of this bracelet will go to the Save The Waves Coalition.
---
In blue, because it represents the serenity and peace of the ocean, the cord is made from 100% recycled polyester.
---
It features the Save The Waves Coalition logo. Get lost in a daydream looking at the design. Who doesn't want a beach day?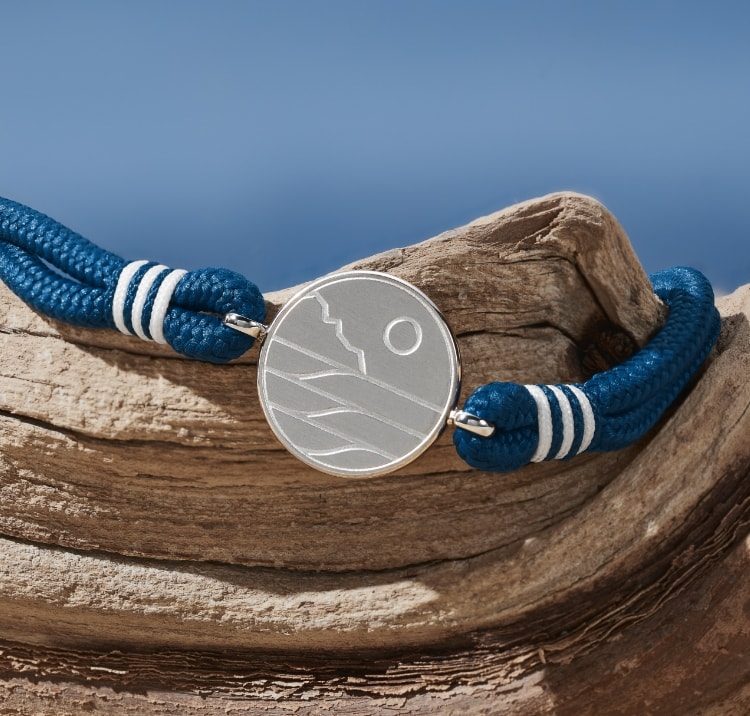 Skagen jewellery packaging includes a reusable pouch made with 100% linen and a drawstring made from 100% FSC-certified paper.