Sea Glass White Glass Chain Bracelet
Product Details
Material:
Stainless Steel
View More
Find inspiration with our new Sea Glass collection celebrating the summer solstice with wellness-inspired colours that offer meaningful intentions and elevated style.
Purple: Wisdom & bravery.
Blue: Serenity & peace.
White: Clarity & simplicity.
Pink: Love & friendship.
---
This design and palette layers easily with other silver or gold-tone necklaces when the mood strikes.
---
The stainless steel used to craft this collection is recognised for its long-lasting durability and resilience.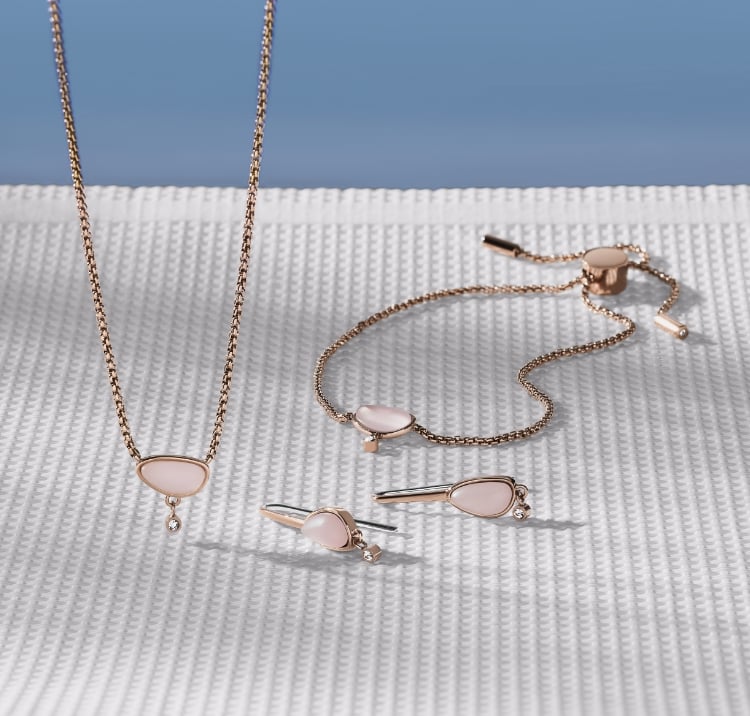 Skagen jewellery packaging includes a reusable pouch made with 100% linen and a drawstring made from 100% FSC-certified paper.