Limited Edition Collections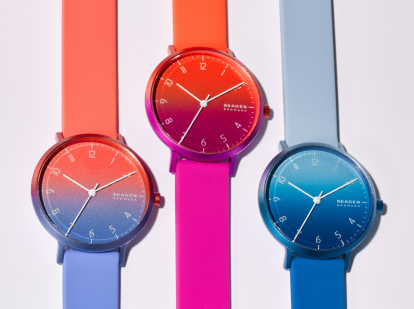 AAREN OMBRE
Our best-selling Aaren takes a cue from the skies. The new Aaren Ombre reflects the day's light patterns, from warm sunrise tones to hot afternoon hues to cool dusk shades. Each watch is crafted in a way that makes it one-of-a-kind from front to back. So whether you're a morning, noon or night person, you'll find at least one Aaren Ombre that's truly your own.
SHOP NOW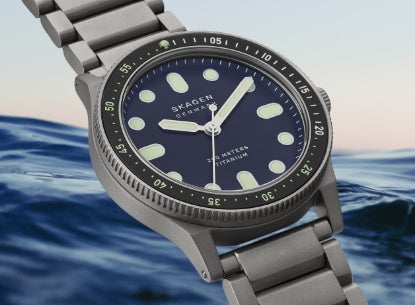 FISK
The word Fisk is the Danish word for fish. This limited-edition titanium watch features functional elements that up your style for recreational interests in and out of the water.
Wear this action-oriented watch because it's sleek, modern, and lightweight. It also features glow-in-the-dark indices, 20 ATM water resistance, a rotating bezel to track time, and a screw-down crown for thrill-seekers.
SHOP NOW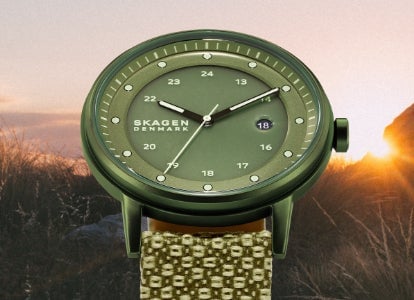 HENRICKSEN SOLAR
It's powered by the sun and designed with eco-friendly features. The strap is made from recycled plastic bottles by Danish textile mill Kvadrat, using an environmentally-sound process that reduces energy consumption. The watch movement holder is partially crafted with castor oil, an environmentally-friendly material that's sourced from castor beans, reducing the needs for synthetic virgin plastics. To reduce battery waste, the movement is solar powered.
SHOP NOW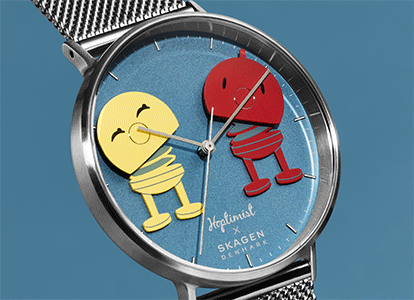 SKAGEN X HOPTIMIST
This new, limited-edition look brings to life the movement of the Hoptimist's happy bobbing heads.
SHOP NOW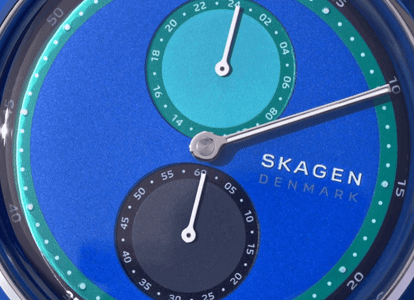 HORIZONT
A new take on time. This distinctive watch is traditional yet high fashion, multifunctional yet fun. This is the perfect intersection of Danish style—nothing more, nothing less.
SHOP NOW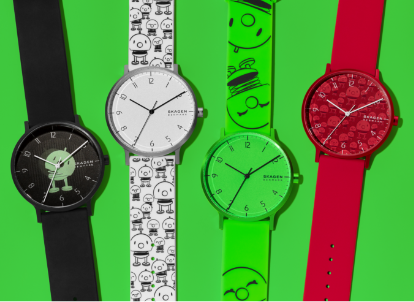 SKAGEN X HOPTIMIST
This irresistible limited-edition collection comes straight to you from Denmark.
SHOP NOW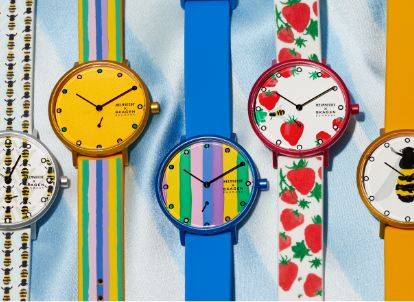 SKAGEN X HELMSTEDT
Get runway-ready with these limited-edition watches featuring the graphics of Danish designer Emilie Helmstedt.
SHOP NOW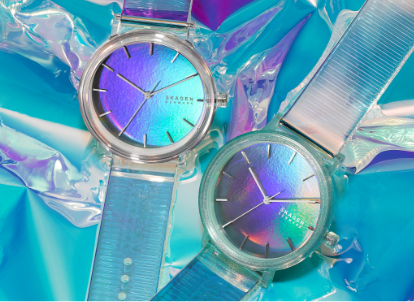 Aaren Iridescent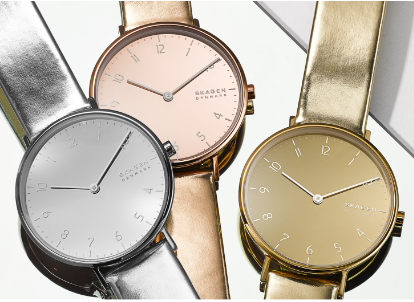 Aaren Metallic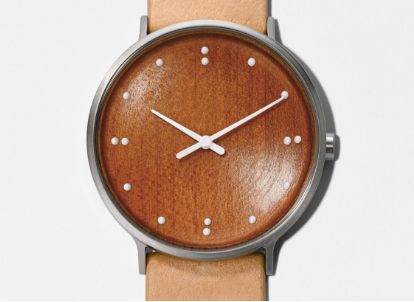 Skagen x Finn Juhl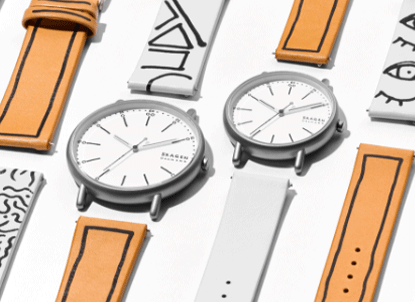 Signatur Sketchable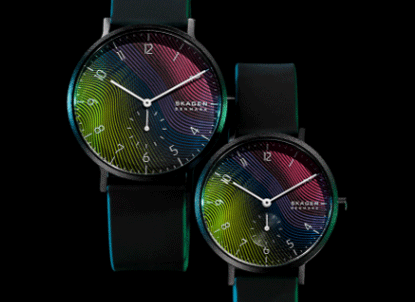 Aaren Ripple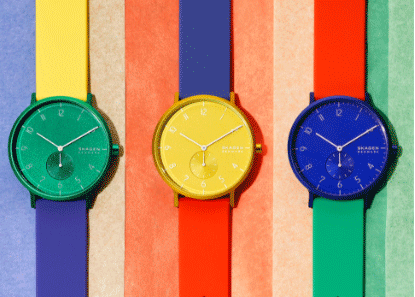 Aaren Color Blocked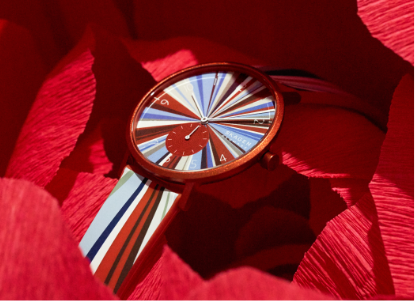 Aaren Colorburst
© SKAGEN DENMARK., ALL RIGHTS RESERVED.