CARE ADVICE FOR PRISTINE LOOKS
CARE &
CLEANING
Follow these care instructions to keep your pieces looking pristine.
FOR WATCHES
CRYSTAL
Wipe with an alcohol-soaked swab for a fine shine.
LEATHER STRAP
Use a soft microfibre cloth for surface cleaning. Avoid wearing and storing in direct sunlight.
STAINLESS STEEL STRAP
Use a polishing cloth to protect and achieve maximum shine.
MORE CLEANING SOLUTIONS*
We suggest these solutions for cleaning metal and crystal surfaces:
3:1 solution of ammonia-based window cleaner to water
4:1 solution of rubbing alcohol to water
*Do not use soap products, as soap leaves residue behind when dry.
These recommended solutions will evaporate cleanly from metal and glass surfaces.
FOR JEWELLERY
For jewellery without freshwater pearls: Mix mild soap and warm water and use a soft toothbrush for safe cleaning.
Use a polishing cloth to clean jewellery with freshwater pearls for maximum lustre and protection.
Keep your Skagen pieces looking pristine by following these simple tips:
Put your accessories on last when getting dressed and take them off before sleeping.
Apply any fragrance or hairspray before you put on your jewellery.
Take care when handling your Skagen pieces. Accidentally dropping them on the floor or knocking them against hard surfaces can hurt their delicate structure.
Remove your jewellery before swimming, bathing and participating in sports or other physical activities.
Store your accessories in their provided pouches in a cool, dry place. Water, sunlight and exposure to chemicals or perspiration can cause discolouration.
HOW TO CHANGE A WATCH BATTERY
WATCH WITH FITTED BACK
Remove the watch back.
Find and remove the battery.
Insert the new battery.
Test your work.
Replace the watch back.
WATCH FOUR-SCREW CASE BACK
Unscrew the watch back.
Find and remove the battery.
Insert the new battery.
Test your work.
Rescrew the watch back.
RESIZING A MESH STRAP
1. Position a flat-head screwdriver or other adjustment tool in the slot on the clasp. Lift the bar in the direction facing away from the straight pin.
IMPORTANT: Ensure that the tool handle points toward the watch case. Pressing the adjustment tool against the straight pin may bend and destroy the pin.
2. Shift the adjustable buckle to the desired position. Clasp must be placed in one of the adjustment indentations on the back of the band.
3. Press the slotted clasp closed.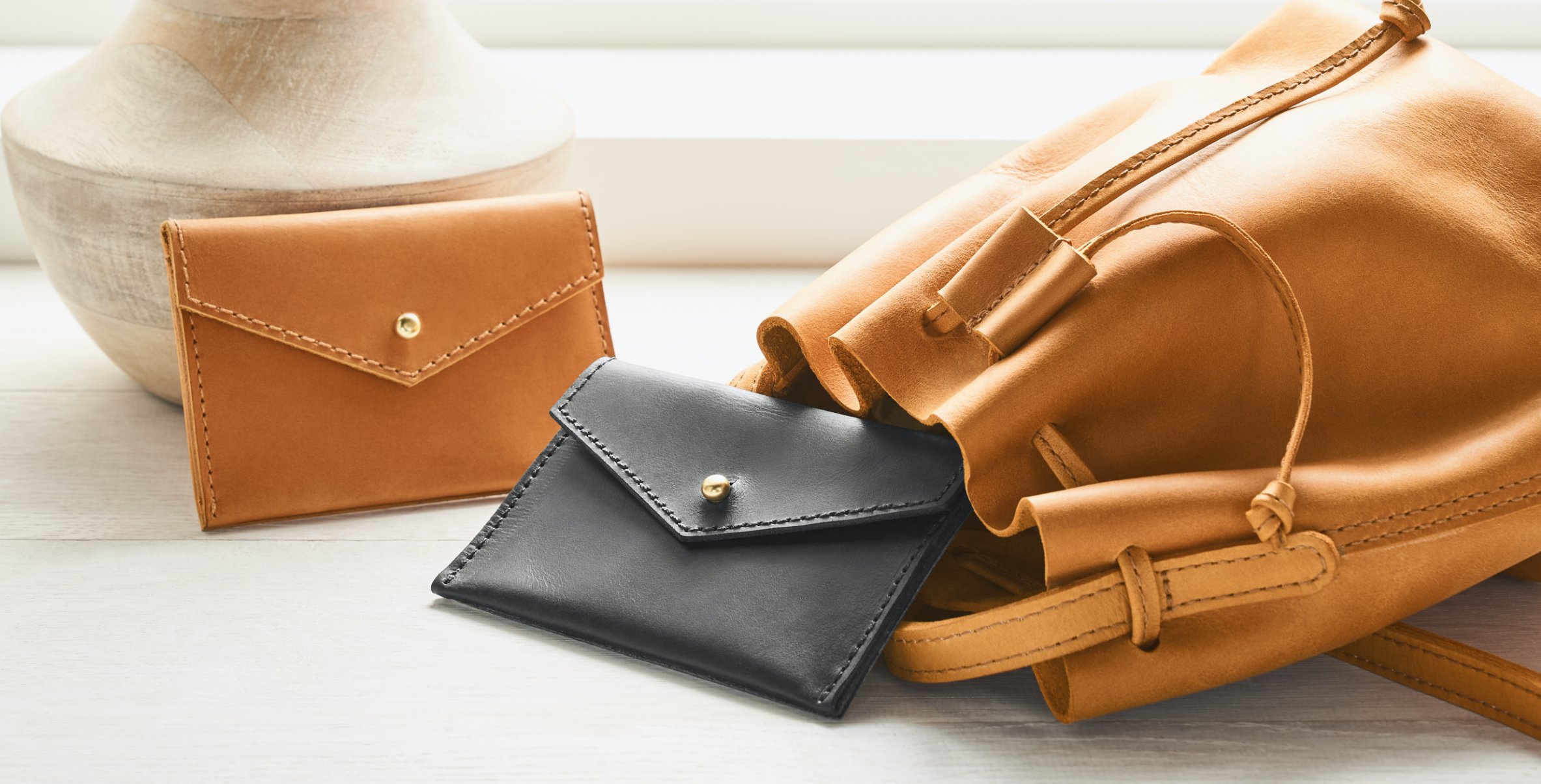 CARING FOR PARKER CLAY LEATHER GOODS
Use Clean Hands and a Clean Cloth
Wipe or dab the surface with a damp, soft cloth with clean hands. When it comes to leather, take a conservative approach! It's better to start small using a dry cloth and apply cleaner or warm water as needed.
Use Genuine Leather Cleaner
Apply the cleanser in circular motions with a damp cloth to remove any excess solution to treat the surface. Using a cleaner one or two times a year should be sufficient to avoid over-treating the leather.
Moisturise With a Leather Conditioner
Applying a quality leather conditioner will preserve the look and feel of your item. Choose a conditioner intended for leather and apply it with a soft pad or microfibre cloth for maximum results.
Learn how to best take care of your watch here
Learn how to best take care of your jewellery here