TIME FOR A
SEA CHANGE
Welcome, Aaren Ocean—our newest pro-planet offerings crafted in partnership with #tide ocean material®, which upcycles ocean-bound plastic waste and transforms it into a premium second-life raw material well-suited for this choice collection. It's a win for the planet, and watch fans everywhere.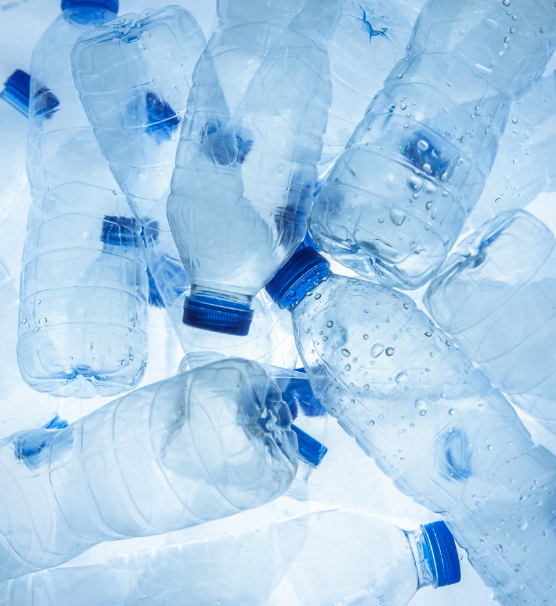 Ocean-bound plastics are collected and
transformed, in part by renewable energy,
into #tide granules.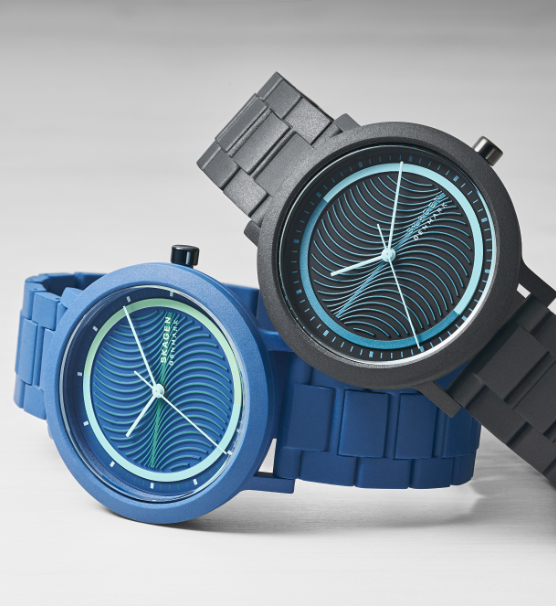 The sea change we're excited about.
#tide granules are repurposed into durable
plastic and used to manufacture these watches.
FEATURES WITH
BENEFITS
Components comprised of 100% ocean-bound plastics with fibre for reinforcement.
Packaging contains recycled sustainable or certified environmental materials.
Made with upcycled plastic.
LOOK FOR THE LEAF
Discover even more planet-friendly styles labelled with the leaf icon. The Skagen design team is working with like-minded partners to increase our social responsibility and environmentally sustainable styles. Check back frequently to see new additions to this growing collection.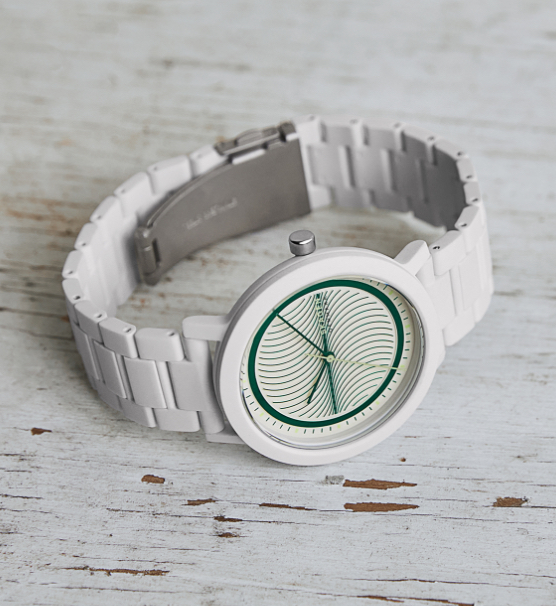 LIMITED EDITION
EMILIE LILJA x SKAGEN
Danish brand Ambassador Emilie Lilja partnered with Skagen to design this collectible crafted with #tide materials. The colours of Wings, the boat sailed by her mum in the World Championship, and the crew's uniforms influenced this style.